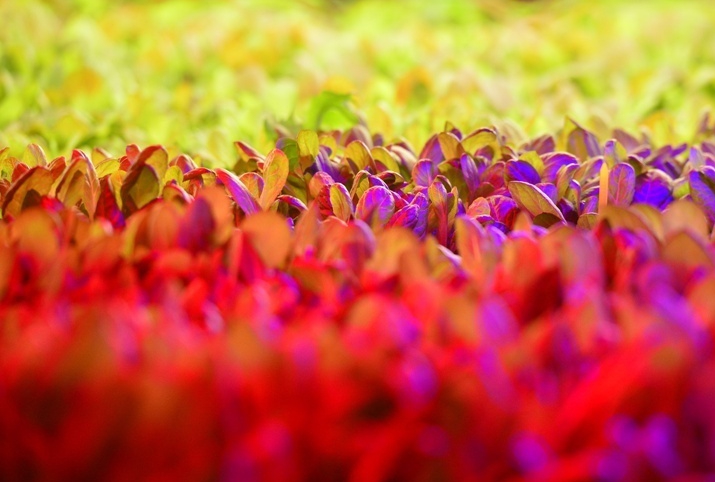 Vegetable grows indoor in the AeroFarms in New Jersey, the United States on December 17, 2015 (XINHUA)
Officials from China and United States hailed the two countries' agriculture cooperation and pledged to strengthen the partnership.
Agriculture is one of the earliest, most productive and potential areas for Sino-U.S. cooperation, said Chinese Vice Premier Wang Yang at the China-U.S. Agriculture and Food Seminar held during the 27th Session of the China-U.S. Joint Commission on Commerce and Trade (JCCT).
"In the past 15 years since China joined the World Trade Organization, bilateral agricultural trade volume witnessed an average annual growth of 17 percent, reaching $32.1 billion last year," said Wang.
The agricultural cooperation between China and the United States has made fruitful achievements in trade and investment, technology exchange and personnel training, and has made important contributions to the development of Sino-U.S. relationship, he said.
"The growth of food and agriculture trade between our nations is impressive," said U.S. Trade Representative Michael Froman.
"From 2000 to 2015, U.S. agriculture exports to China increased eleven-fold, and China's agriculture exports to the United States grew seven-fold," said Froman, adding "China has been one of our top export markets for our food and agriculture exports for some time."
"The United States remained committed to partnering with China to achieve our mutual goals of protecting human health and food safety while facilitating and expanding trade,"said Tom Vilsack, U.S. Secretary of Agriculture.
Wang said agriculture is becoming one of the fastest growing areas of investment in China as the country is transforming its agricultural development through structural reforms in order to meet the upgrading needs of Chinese consumers.
China and the United States can strengthen cooperation in agricultural technology and management, "Internet plus agriculture" and co-development of third-country markets, said Wang.
China welcomes U.S. agricultural enterprises to invest in China and the entry of U.S. high-quality and safe agricultural products and food into Chinese market,he said.
China hopes that the U.S. will create a favorable environment for the export of China's poultry and aquatic products to the United States, said Wang.
Wang also said it was "inevitable" for China and the United States to have some differences in agricultural cooperation because of two countries' different conditions.
He said China and the United States should expand the agricultural cooperation pie with mutual efforts on deepening agricultural scientific and technological cooperation, promoting agricultural investment and cooperation, as well as expanding agricultural trade and innovating agricultural cooperation model.
(Xinhua News Agency November 22, 2016)