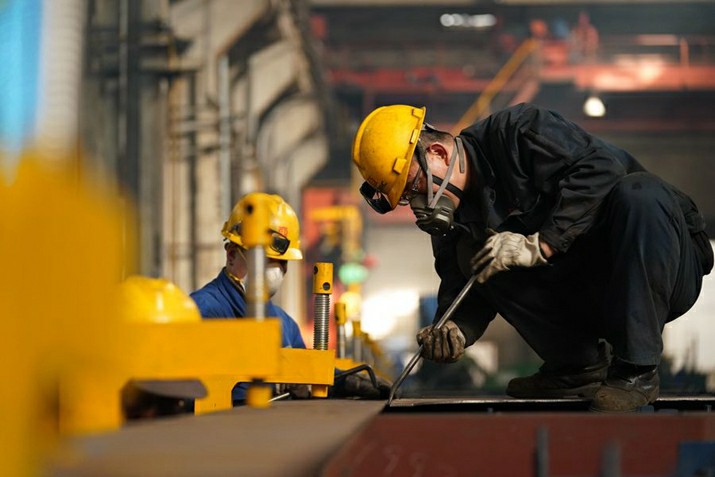 The vitality of the Chinese economy continued to recover from the COVID-19 impact in April, with major economic indicators improving, the National Bureau of Statistics said on May 15.
To deal with challenges in the future economic recovery, the country will comprehensively implement policies to ensure the six priorities, expand domestic demand and address difficulties for enterprises, the bureau said in a statement.
Industrial output expanded by 3.9 percent year on year in April, versus a 1.1 percent contraction for the previous month, the NBS reported.
Retail sales dropped by 7.5 percent year on year in April, compared with a 15.8 percent decline in March.
Fixed-asset investment in the first four months contracted by 10.3 percent, recovering from a 16.1 percent plunge in the first quarter.
The surveyed urban unemployment rate edged up to 6.0 percent in April from 5.9 percent in March.
Online shopping in China exceeded 3 trillion yuan ($422 billion) in the first 4 months of 2020, the bureau added.