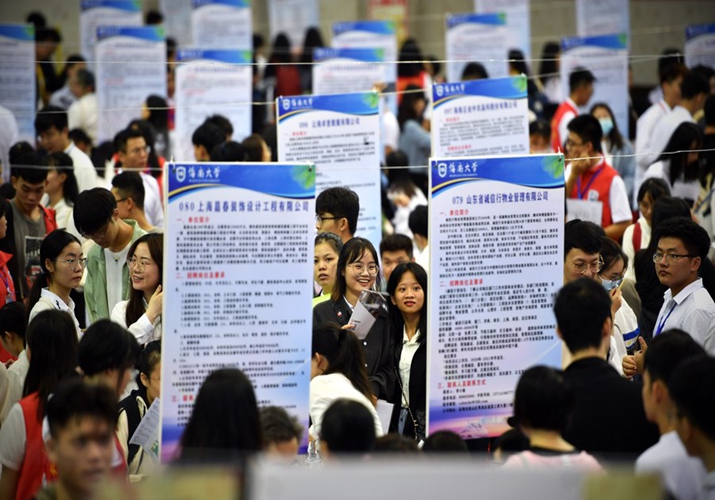 Graduates attend a job fair at Hainan University in Haikou, south China's Hainan Province, October 25
(XINHUA)
Higher vocational education enrollment expanded by 1.16 million in 2019, exceeding expectations and this year too, expansion is underway. China has established the world's most extensive vocational education system. According to the government work report of 2020, recruitment will be expanded by 2 million jobs this year and the next.
In addition, the enrollment of postgraduates and undergraduates upgrading from junior colleges is also increasing. According to the Ministry of Education, about 1 million people had access to postgraduate studies, increasing 189,000 year on year.
The move is a boon for the graduates. It indicates a growing opportunity for employment and is conducive to ease their burden as well as improve their education background, laying a solid foundation for higher quality employment in the future.
However, some also doubt its effectiveness, claiming that it's hard to guarantee the quality of education after expansion. It is not sustainable but a short-term method to relieve the pressure of finding jobs. Therefore it will lead to an imbalance between the educational structure and social demand, causing waste of resources and depreciation of education.
This is an edited excerpt of an article originally published in Guangming Daily on December 11
(Print Edition Title: Education Dilemma)