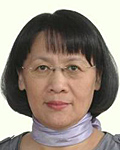 Japan's new defense guidelines, released on December 17, 2010, marked the country's quickening pace toward becoming a military country. Politicians, military leaders and industrial giants dragged Japan toward rearming itself, counter to its peaceful Constitution, which has served as the backbone of peace and security in Japan over the past six decades.
It is understandable that Japan wishes to be a "normal" country, but it is unacceptable that it holds back its neighbors' development and emergence by borrowing external force. Surprisingly this has all been done by the "left-wing" officials of the Democratic Party of Japan—Prime Minister Naoto Kan and Chief Cabinet Secretary Yoshito Sengoku.
THREE-WAY COOPERATION: South Korean Foreign Minister Kim Sung Hwan (center), Chinese Ambassador to South Korea Zhang Xinsen (right) and Japanese Ambassador to South Korea Masatoshi Muto sign an agreement in Seoul on December 16, 2010, to establish a secretariat for trilateral cooperation (HE LULU)
The new guidelines reflected a shift from Japan's old basic defense concept designed to maintain the minimum necessary basic defense capability to avoid becoming a destabilizing factor in the region. The new concept, called "dynamic defense capability," aims to make the Japan Self-Defense Forces (JSDF) more ready, mobile and flexible to address security concerns.
The guidelines played up China's military threat, saying China's rise and increasing naval activities in waters surrounding Japan are a "matter of concern." They also stressed Japan's need to strengthen defense cooperation with countries with which it shares "democratic values," such as the Republic of Korea (ROK), Australia and India, in addition to its key ally, the United States.
An uneasy alliance
On December 14, 2010, the Japanese Government declared it was going to welcome the ROK into the framework of the Japan-U.S.-Australia Trilateral Strategic Dialogue, which was established in 2006, in order to strengthen security cooperation in the Asia-Pacific region. With such an alliance—centering around Japan and the United States—in place, Japan could contain China and the Democratic People's Republic of Korea through military drills at sea.
The reasons that Japan rushed to show its hand are simple. It doesn't want to see an emerging China and it cannot stand to witness a decrease of its national power. A comparison of the per-capita GDP of Japan and China reveals that Japan's national power is clearly stronger than China's. But Japan is a nation with a serious sense of crisis. Judging from the gap between the two countries' GDP growth rates, some Japanese foresee a future where China's national power is much stronger that Japan's, and they want to prepare for the foul in fair weather. It was with this mindset that joined the U.S.-led alliance aimed at containing China and tried to play a leading role in the alliance.
The newly issued defense guidelines clearly reflect Japan's fresh take on China policy: Japan is finally treating China as a real "enemy" and making military deployments accordingly. In the new guidelines, Japan has for the first time identified China as its major threat, re-deploying its defense forces from the country's northeast to the southwest. Besides, the guidelines also stress cooperation with the United States.
The current Japanese Government broke the peaceful Constitution and headed in the direction of "collective defense" without the approval of its citizens, or parliament. It is predictable, then, that if anything happens in East Asia, which has a rapidly changing security situation, Japan will ignore its current Constitution for the new guidelines.