TRIPLE PLAY: Negotiators representing China, South Korea and Japan (left to right) pose during the first round of negotiations on a trilateral free trade agreement in Seoul on March 26 (XINHUA)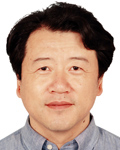 Recent progress made in negotiating a free trade agreement (FTA) among China, Japan and the Republic of Korea (ROK) reflects the great enthusiasm shared by all sides regarding regional integration. During the first round of talks held in Seoul in late March, the three countries reached consensus on signing a comprehensive and high-level FTA, agreeing to establish working groups in 10 areas including trade and investment as well as a conference of experts on intellectual property. They also scheduled two additional rounds of negotiations later this year. Despite the agreements, clear differences shown during the negotiations hinted that fierce competition may hamper their upcoming cooperation.
Changing dynamics
From either a regional or a global perspective, China, Japan and the ROK are all important economies. In 2011, the three sides jointly released a feasibility report about a future FTA, pointing out that their total GDP amounted to over $12 trillion in 2010—19.6 percent of the world's total that year. Their import and export volumes respectively accounted for 18.5 percent and 16.3 percent of the global totals, while the inflow and outflow volumes of their foreign direct investments comprised 9.2 percent and 12.8 percent of the world's totals.
They are also the dominant forces in the vigorous East Asian economic region. In 2011, their sum GDP reached $14.28 trillion, about 72.3 percent of the total of the 16 East Asian countries. Since East Asia is often regarded as the engine of world economic growth, the three economies' influence on the world economy is self-evident.
However, since the three are all export-oriented economies, the level of economic integration among them remains fairly low. Despite the rapid development of regional trade, the trade volume among the three countries still falls below one-quarter of their total foreign trade volume. Meanwhile, regional trade volumes inside the EU and the North American FTA bloc respectively are 64 percent and 40 percent of the total trade volumes of their member states. As the three leading economies in East Asia, their trade relationship will certainly concern the development of East Asia's regional cooperation.
The 16 East Asian countries agreed to begin negotiations on the Regional Comprehensive Economic Partnership (RCEP) in 2013. But even a bilateral FTA has yet to be signed among the top three economies, which is discouraging at a time of their rapid collective economic growth. If the three economies can greatly enhance their level of economic integration, a real economic center will emerge in East Asia.
The slow progress of the FTA closely relates to the gaps of economic development between the three countries. China, Japan and the ROK are in three different development periods as developing, developed and emerging industrial countries respectively. Economic relationships among them are complementary, taking on more of a vertical division of labor. Therefore, for a long time, tariffs on goods, except agricultural goods, have had no obvious influence on their trade relations.
Take the China-Japan trade relationship as an example: China's average tariff standard on mechanical and electrical products is higher than that of Japan, but China still became Japan's top export market. In 2012, statistics from Japan showed that about 54 percent of Japan's exports to China consisted of mechanical and electrical products, while these products accounted for only 44.9 percent of China's total exports to Japan. That's because there is still an obvious technical gap between the two sides. Also, Japan exports to China based on its advanced industrial structure. Consequently, when China's exports to Europe shrank due to the European debt crisis, Japan's exports to China suffered as well.
Currently, Japanese and ROK products are very competitive, and Chinese products are catching up. Vertical gaps among the three economies are narrowing, while their competition on the horizontal level is getting fierce. This is an important reason why Japan has become enthusiastic about the trilateral FTA. Now the three countries must decide whether the FTA should aim at promoting mutual competition, or the integration of the three countries' industries.