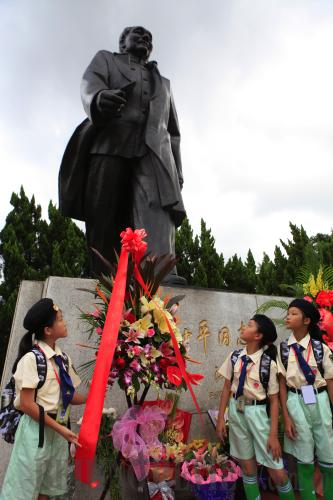 HONORING A PIONEER: On August 22, students place flower bouquets in front of a statue of Deng Xiaoping in south China's Shenzhen, where the country's first special economic zone was established in 1980 (XINHUA)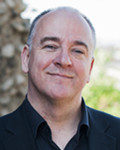 Deng Xiaoping's role as the father of reform in modern China is historically secure. In his vast biography of the Chinese leader published in 2011, American academic Ezra Vogel set out with meticulous detail the steps by which Deng reached his conclusion that profound reform was utterly necessary for China to fulfill its aspiration to become a strong, rich country.
In the depths of the "cultural revolution" (1966-76), during which Deng had been sent to the countryside to work at a factory, the former high-ranking official who had been so close to then Premier Zhou Enlai (1898-1976) had the opportunity to see firsthand the tough conditions in the rural areas at that time.
It was at this moment, around 1973, that Deng had a great revelation. Socialism in China had to deliver better living standards to people. Practice had to become the criterion for truth, not rigid adherence to ideology. Four years later, Deng, now back in the political center of Beijing, was able to sit at the center of a new post-Mao leadership. At the age of 74, he could do something remarkable at a time in life when most others were deep in retirement.
All-round reforms
The Third Plenary Session of the 11th Central Committee of the Communist Party of China (CPC), held in Beijing in December 1978, is now accepted as the moment when China reset its major strategic direction and embraced a series of groundbreaking reforms which formed the basis of the country's prosperity and global importance today. At the time, however, commentary in the West was low-key. Many did not expect change in China, and were surprised when, in 1979, the first joint venture law allowing foreign companies to establish themselves was passed. The establishment of special economic zones beginning in 1980 was also a quiet move that made an increasingly massive impact. One could argue that in many ways that the whole of China is now a special economic zone. But under Deng, these first steps were made in only four places, and were then progressively spread out to others.
President Xi Jinping, in his words on the 110th anniversary of Deng's birth, acknowledged on August 20 that Deng was, most importantly, a great Chinese patriot. He was a believer in the importance and status of China as a unified nation, and while it is not often spoken about, most of the policies and strategies Deng supported had this aim in mind. A veteran of China's War of Resistance Against Japanese Aggression, and of the struggle for the CPC to come to power before 1949, Deng was one of the first generation of Chinese leaders of the Party, and remained a member for over seven decades. Having seen China made weak and vulnerable, under attack from outside forces, and victimized and exploited, he maintained a profound belief that only a China made wealthy and strong could avoid this calamity ever happening again.
Vogel writes in his biography that Deng knew China lacked technology, intellectual property, an educated political class and the institutions to fulfill its mission and that the most effective way to achieve this, of course, was to open up to the outside world. There were many in the leadership of the 1970s China who opposed this, and felt that China should continue to find its own path without opening up to the outside world—a world which had often been the source of so many of the country's problems. Deng had the confidence to know that with the right strategy, China would be able to embrace the ideas and approaches of other countries as long as it remained committed to a vision of its core values and ambitions.
Deng and his colleagues had the right intuition in the late 1970s. The philosophy of governance they set in place then—focusing on the economy as the most critical area of improvement, and setting in place policies that opened up some areas while maintaining control over others—has had immense success. From 1978 through 2012, China has enjoyed an annual growth rate of almost 10 percent. Per-capita GDP rose from $300 in 1978 to around $7,000 in 2013.