If we need to send some of our collection to other museums for special exhibitions, our curators must first determine the pieces are safe to travel. If there is a problem with their condition, we will not allow it.
Robert D. Mowry:
Works of art are stored carefully where the temperature and humidity are controlled. Since different types of materials have differing optimum temperature/humidity requirements for long-term preservation, we are able to adjust the climatic conditions in our storerooms to make the conditions as suitable as possible for long-term preservation of the pieces. The shelves for storing the pieces are lined so that they can well protect them; in addition, padding is placed between the pieces so that they cannot touch each other while on the shelves. The storage cabinets and the storerooms also offer protection from seismic activity.
In addition, the Harvard Art Museum has a large, well-developed conservation laboratory. The Straus Center for Conservation and Technical Studies is one of the world's leading fine arts laboratories for conservation treatment, science and training. The conservators monitor the works in the collection, both in storage and on display, and they treat any works needing attention. It might be noted modern conservation treatment procedures and modern conservation analytic science were developed at the Harvard Art Museum, beginning in the 1920s.
Kelly Gifford:
The MFA established an Asian conservation studio in 1907-13 as part of the Department of Chinese and Japanese Art. Today we have five full-time conservators, who work on our Asian painting and print collection. In order to preserve the objects and paintings, the museum abides by very strict standards of conservation. Objects are stored in climate-controlled environments where light levels, humidity and vibrations are closely monitored. Paintings are displayed for only nine months at a time. Handling of objects is kept to a minimum.
Is there any exchange and cooperation between your museum and museums in China?
Elinor Pearlstein:
Yes. We have a scientist here now from the Forbidden City Museum. He is a scientist and is here for six months. He is working primarily in our conservation laboratory. We have curators here from different Chinese museums. The University of Chicago has one of the best programs in the United States in Chinese studies and Chinese history. Very often, the university has programs, in which archaeologists and historians coming from China take part. Chinese experts and scholars also visit our museum very often, and we continue to stay in touch with them. For example, now the university is planning a seminar on bronze inscriptions. They have invited scholars from Peking University and Shanghai Museum.
Robert D. Mowry:
Although our museum does not have formal cooperative arrangements with museums in China, curators from the Harvard Art Museum visit China virtually every year and they have close relations with their colleagues in museums and archaeological bureaus (including archaeological sites) throughout China. In addition, numerous scholars from China visit our museum each year, some coming to study works in the collection, others to study our display and conservation techniques, and others to spend a semester or a year at Harvard for research, using resources in our museum and in other Harvard museums and our many libraries.
Kelly Gifford:
We host many visits from Chinese museum colleagues and scholars, including recent visits from the Palace Museum (Beijing), the Hunan Provincial Museum and the Shanghai Museum. We are currently collaborating with the J.S. Lee Memorial Fellowship Program based in Hong Kong.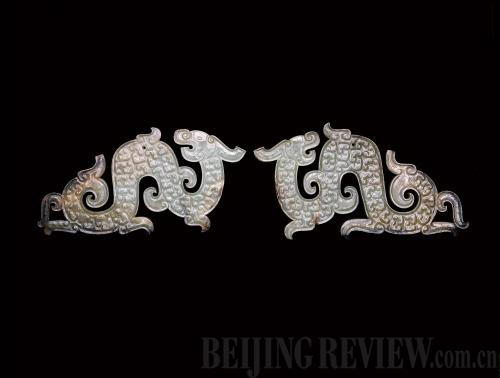 Arched Dragon Pendant, Jade, Eastern Zhou Dynasty, Warring States period, Art Institute of Chicago (COURTESY OF ART INSTITUTE OF CHICAGO)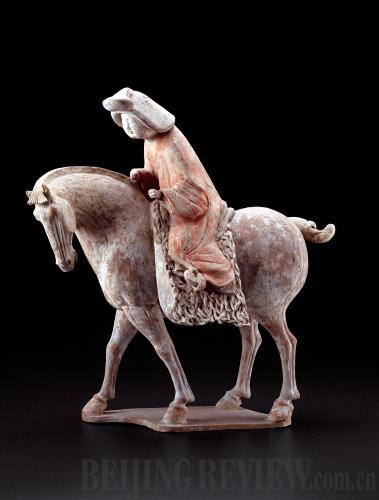 Equestrienne, earthenware with polychrome pigments, Tang Dynasty, Art Institute of Chicago (COURTESY OF ART INSTITUTE OF CHICAGO)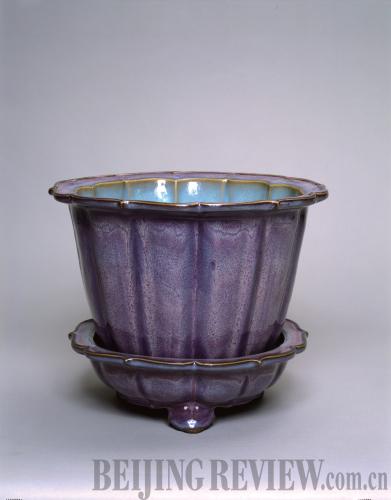 Foliate Flower Pot and Basin of Ming Dynasty, Harvard Art Museum (COURTESY OF HARVARD ART MUSEUM)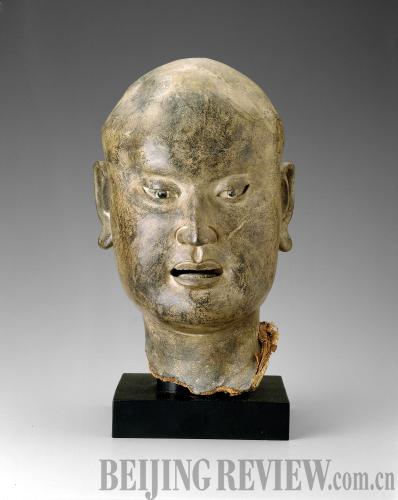 Head of a Luohan (Buddhist figure), Hollow dry lacquer, Northern Song, Liao, or Jin dynasties, Art Institute of Chicago (COURTESY OF ART INSTITUTE OF CHICAGO)