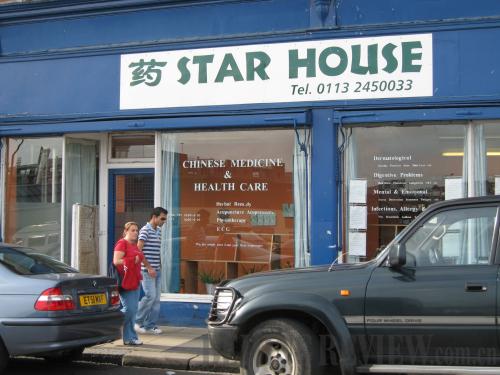 TCM TIME: Two TCM clinics are opened in Leeds, Britain. TCM has gained increasing popularity around the world in recent years (CFP)
As Chinese companies take leaps and bounds to expand their businesses abroad, one of the country's most treasured cultural products, traditional Chinese medicine (TCM), is having a hard time hitching a ride on the "going global" bandwagon.
Recently, TCM products have all been shut out of the European market due to technicalities and new marketing requirements.
The ban from the EU market came after the seven-year transition period of the 2004 EU Traditional Herbal Medicinal Products Directive ended on April 30. All TCM producers failed to obtain medicinal licenses, due to high costs and difficulties in meeting the EU Directive's criteria.
Barriers to Europe
Chengdu-based Sichuan Neautus Traditional Chinese Medicine Co. Ltd. stopped exporting its widely known products to the European market as early as a year ago because of one of the stipulations of the EU herbal medicine directive: the registration fee.
"The registration fee is too high. We just can't afford it," said Xiong Shichao, Deputy General Manager of Neautus. The registration costs about 1 million yuan ($153,031).
The EU Directive also stipulates that a company should demonstrate the safety and effectiveness of its herbal medicines through traditional use within the EU for at least 15 years. But TCM did not enter the EU market until the mid-1990s.
It's difficult for Chinese TCM makers to provide the 15-year evidence that the herbal remedies are fit for consumption, said Liu Zhanglin, Vice Chairman of the China Chamber of Commerce for Import and Export of Medicine and Health Products.
Domestic TCM producers regrettably lacked the business sense to keep product sales records stretching back that far.
Even domestic time-honored producers such as Tongrentang cannot provide evidence to prove that their products have been available in the EU market for 15 years.
Limited impact
It seems that Chinese TCM producers are not upset about being denied access from the EU, the world's largest herbal medicine market.
Last year, the annual turnover of herbal medicine in the EU, the world's largest herbal medicine market, stood at about 10 billion euros ($14.5 billion), accounting for more than 40 percent of the world's total.
But China's TCM exports last year were $1.94 billion, according to the China Chamber of Commerce for Import and Export of Medicine and Health Products. Among this total, only 14 percent were exported to the EU.
"Europe is not the main TCM export market of Zhejiang TCM producers, therefore, the ban does not affect us," said Yao Zhaili, General Manager of Zhejiang Medicines and Health Products Trade Co. Ltd.
"For most TCM exporters, Asia is the main market, especially Japan and South Korea," said Guo Fanli, a pharmaceutical industry analyst with CIConsulting, an industry research company.
"Most of China's TCM producers are small and only target local markets. Few even target markets outside their own provinces, not to mention overseas markets," said Guo.