Guo Tianyong, Director of the Banking Research Center at the Central University of Finance and Economics in Beijing, said that first-quarter figures are generally satisfying. "We have a stable start. There will be a slight rebound in the GDP growth in the second quarter. A stronger rebound might occur in the second half of this year."
Liu Shucheng, a researcher with the Chinese Academy of Social Sciences, is not that optimistic.
"We should be quite cautious when using first-quarter data to infer growth for the whole year. China faces many challenges in investment, domestic consumption and exports—the three major drivers of economic growth—such as restrictions on property buying and issues of overcapacity in a number of sectors. It's hard to predict future trends," said Liu.
Challenges
"The increasingly fierce quantitative easing monetary policy in many developed economies added currency appreciation pressure and reduced exports in emerging economies," he said.
In March, Chinese export increased 10 percent year on year, a marked fall from the 13.6-percent year-on-year increase recorded in the first two months of the year.
Spokesman Zheng of the GAC agreed, noting that no sign of an increase in external demand is in sight.
"As a result of a rise of labor costs, yuan appreciation and financing difficulties, many Chinese export-oriented companies, especially small and medium-sized ones, now suffer from quite high operation costs," said Zheng. "In addition, the competitiveness of products from China's neighboring countries is increasing, leading to a shrink of the proportion of Chinese products in developed markets, Japan and the EU in particular."
China is also facing a complex international trade environment. The country has become the most frequent target of trade frictions for 17 consecutive years. Since last year, Chinese photovoltaic and iron and steel products have been levied with anti-dumping and anti-subsidy taxes by the United States and the EU. Increasing trade protectionism is hitting Chinese exports hard.
Overcapacity is another thorny issue for the nation.
"Excessive capacity mainly exists in traditional industries. Although the Chinese Government has paid much attention to it, no well-functioning mechanism has been established to solve the problem of excessive capacity," said Sheng.
Governments at all levels are accelerating structural adjustment and industrial upgrade, especially by propping up emerging industries.
"I believe that the overcapacity issue can eventually be solved," said Sheng.
Guo said that in order to maintain steady growth, two things should be considered.
"First, the government should take a firm grip on macro policies, and never loosen regulations on the property market and inflation. Second, the quality of the GDP growth should outweigh speed. The previous growth pattern should be transformed," said Guo. "We hope that more reforms can be carried out, so as to unleash more potential for healthy and steady growth."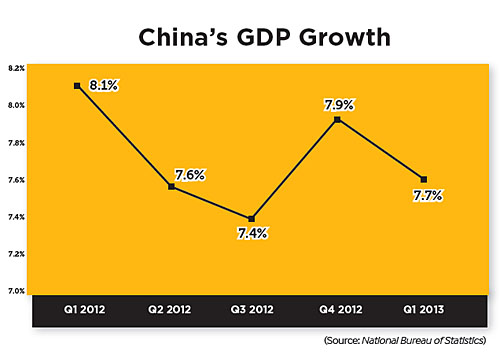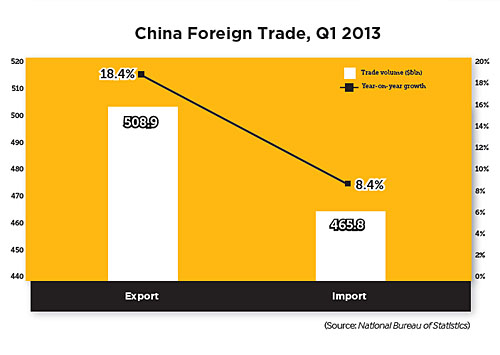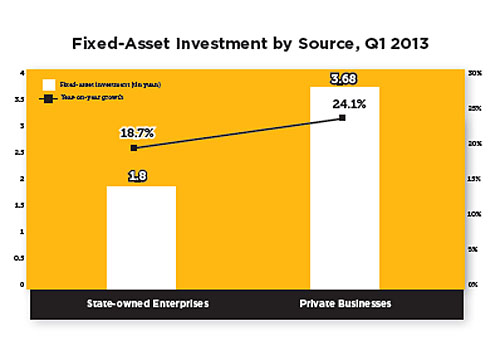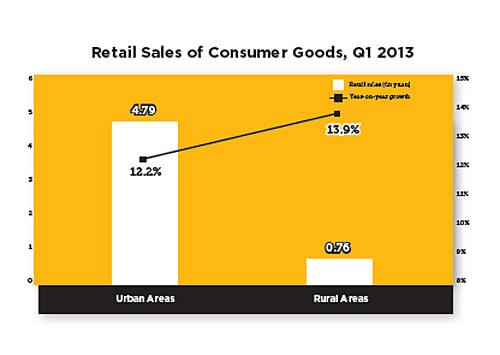 Email us at: lanxinzhen@bjreview.com