Exchange Rate Reform Proceeds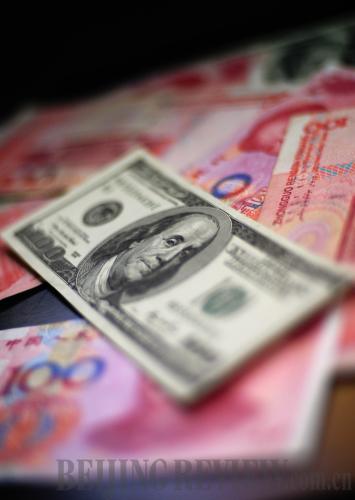 (CFP)
The People's Bank of China proceeded with the yuan exchange rate reform starting on June 19.
China would keep the yuan "basically stable at a reasonable and balanced level," and manage and adjust the yuan exchange rate based upon floating bonds previously announced in the interbank foreign exchange market, the central bank said.
As of December 22, the yuan has appreciated by 2.1 percent against the U.S. dollar since June 22, the first trading day after the reform.
Starting from July 21, 2005, China has moved into a managed floating exchange rate regime based on market supply and demand with reference to a basket of currencies.
In 2008, when the financial crisis was at its worst, the exchange rate of a number of sovereign currencies to the U.S. dollar depreciated by varying margins. The yuan remained stable. The stability of the yuan exchange rate has played a significant role in mitigating the crisis' impact and promoting global rebalancing efforts.
The central bank also ruled out a one-off yuan appreciation. Large-scale appreciation would hurt the country's economic and financial stability, said the central bank, but a gradual adjustment was necessary to give enterprises time to adjust their business structures.