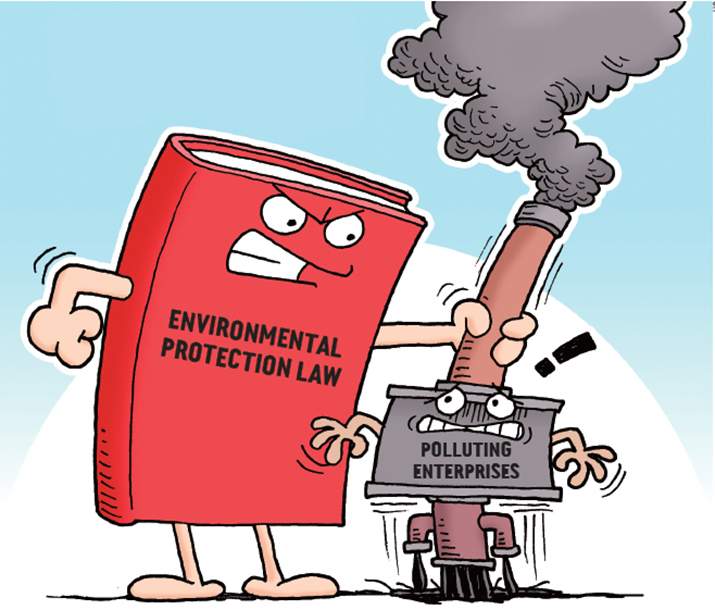 Longkou, meaning the dragon's mouth is a picturesque coastal city where environmental concerns trumped development plans on May 10. In response to public opposition, the Municipal Government announced the suspension of a planned petrochemical project.
Located in east China's Shandong Province, the city began on May 4 to solicit public opinion on its proposal to build the Yulong Petrochemical Industrial Base before embarking on an environmental impact evaluation.
According to China's amended Environmental Protection Law, implemented on January 1, 2015, environmental authorities at various levels should disclose environmental information and provide the chance for the public to participate in and supervise environmental protection work. The law stipulates that an environmental performance evaluation is a criterion for relevant government departments and officials.
Local residents were quick to voice their concern. Nearly 2,000 posts were left on social media platforms such as WeChat and Weibo and more than 100 calls were made to the government hotline, according to a statement of the local government.
Development dilemma
Local people object to the project mainly because Longkou is an important seafood production base. Situated on the south shore of the Bohai Sea, it is rich in marine resources such as sea cucumbers, prawns, scallops and fish,a Longkou native surnamed Liu told Beijing Review. In recent decades, many residents have become affluent by engaging in aquaculture.
The Yulong Petrochemical Industrial Base is a joint project of the Longkou-based Nanshan Group and Singapore-based Jurong International. The two companies aim to replicate their experience of building and managing a petrochemical industrial park on Singapore's man-made Jurong Island in Longkou's man-made Yulong Island.
The park in Singapore is renowned for its clean and safe production. Built in the 1960s, Jurong Island had become the third largest oil refining center in the world by the mid-1970s, only trailing Houston in the United States and Rotterdam in the Netherlands. So far, no serious pollution accidents have been reported there.
The petrochemical base in Longkou, with a planned area of 50.41 square km, is expected to be able to refine 40 million tons of petroleum annually and to produce 2.2 million tons of ethylene and 6 million tons of joint aromatic hydrocarbons upon completion, according to the project plan. This stated that the petrochemical base will be constructed in three phases from 2016 to 2035 and will meet international safety and environmental standards.
According to Song Jianbo, President of Nanshan Group, in the past three decades, Nanshan Group, once a village enterprise, has grown into one of China's top 500 firms. It has expanded into multiple industries including aluminum, textiles and clothing, finance, aviation, real estate and tourism, and has branched into many countries in Asia, North America and Europe. Lucrative projects by the group have generated impressive tax revenues for local governments.
The petrochemical project will spur local economic development and boost GDP. It may be an achievement of officials and may bring about job opportunities for the general public and more money for investors,wrote a netizen nicknamed Longkou Niuren at Tieba.baidu.com.
Nonetheless, Niuren said that as a resident, he also treasures the blue sky, clean water and fresh air. He said that in light of accidents in
p-xylene (PX) projects across the world, Chinese citizens in various parts of the country have opposed such projects.
PX is an aromatic hydrocarbon based on benzene. It is reported that excessive exposure to it can disturb people's central nervous systems and may hamper human development and reproductive systems.
If the PX project can be as clean and safe as promised, then it is acceptable,Niuren said, yet the problem is in ensuring that it will be managed as well as and supervised as tightly as the plant in Singapore.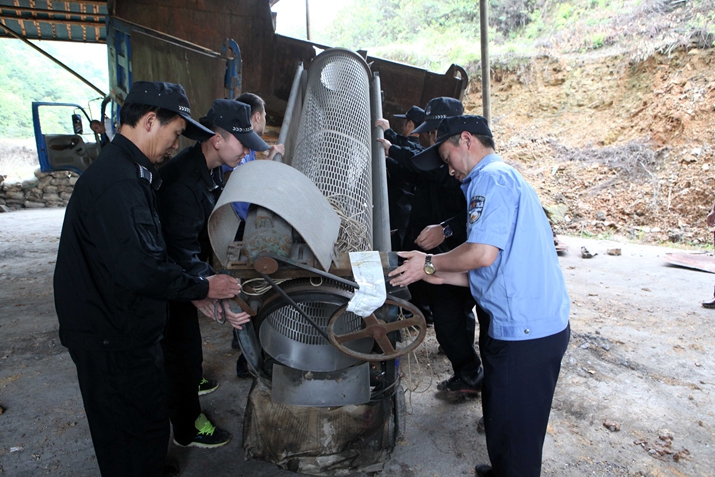 Law enforcement officers in Fuzhou, Jiangxi Province, impound equipment of a polluting plant on July 9, 2015
Tighter regulation
In the past decade, a number of PX projects have been halted or relocated due to fierce opposition from residents in cities such as Xiamen in Fujian Province, Dalian in Liaoning, Ningbo in Zhejiang, and Kunming in Yunnan.
The not-in-my-backyard attitude mainly stems from some past evaluations which were not sufficiently rigorous, and some projects in operation did not adopt the cutting-edge technology necessary to follow strict emission standards or reach high management standards as promised, said Ma Jun, founder of the Institute of Public and Environment Affairs. Ma was rated in the 100 most influential people in the world by U.S.-based Time magazine in 2006 for mapping China's water pollution.
Ma added that before the project is launched, locals must be consulted and a thorough environmental evaluation should be conducted. After completion, residents should also be able to monitor the project.
The amended environmental protection law stipulates that citizens, legal persons and other organizations have the right to acquire environmental information and engage in environment protection and supervision.
According to the law, governments at various levels should disclose administrative and environment quality data, while big polluters should disclose their pollution data and the operating conditions of pollution treatment facilities. Critically, the law has also specified strong measures to punish violators, being hailed as an environment law with real teeth.
Article 25 of the law states that governments at and above the county level, may seize or impound the facilities or equipment causing the discharge of pollutants.Penalties will accrue on a daily basis for violators that refuse to pay the penalty.
The amended law has yielded noticeable results in the past year, said Wang Canfa, a professor with the Chinese University of Political Science and Law. Recently, he led a group of environment experts which assessed the implementation of the law in 2015 and released their findings on May 23.
The results point to stricter environmental evaluations. Last year 13.2 percent of the 159 projects reviewed nationally were not approved, a record-high disapproval rate.
The amended law has also affected polluters. According to the report co-authored by Wang, last year, facility seizures and impounds were enacted in 4,191 cases nationwide, averaging 11 cases per day.
Wang and other experts also found that the government has made concerted efforts in disclosing information. According to the Ministry of Environmental Protection, it received 682 requests to disclose information, to which it has responded accordingly, related to environmental monitoring, impact evaluation, technical standards, policies, laws and regulations as well as environmental law enforcement.
As required by the amended law, Environment Minister Chen Jining reported China's environment conditions in 2015 to the Standing Committee of the National People's Congress on April 25.
He said that overall, the quality of China's environment had further improved, yet some problems such as heavy pollution, ecological damage and high environmental risks are still salient.
Lingering problems
The implementation of the new law has produced promising results, but nonetheless, Wang and other experts have also identified some problems. Despite good information disclosure on air quality, not enough data has been released on the state of water and soil. They also noticed some of the websites of environmental departments are not user-friendly, creating difficulties to locate information.
Another issue was the lack of corporate-level pollution data. Among the sampled cities, only 61 percent publicized a list of serious polluters, as required by law. Even though some polluting enterprises had produced pollution data, the disclosures were neither complete nor timely. The experts call for enhanced efforts in pushing forward corporate-level information disclosures.
The report also drew attention to the relatively weak law enforcement ability of grassroots environment authorities, the insufficient sharing of environmental information across government departments, and the lack of accessible channels for public participation in environmental protection.
The experts cautioned that local governments might relax environmental supervision under the pressure of economic slowdown, thus blunting the teeth of the new law. They suggested measures be taken to tackle the problems, and suitable laws and regulations should be promulgated or amended to make environmental laws more effective.
Copyedited by Dominic James Madar
Comments to tangyuankai@bjreview.com