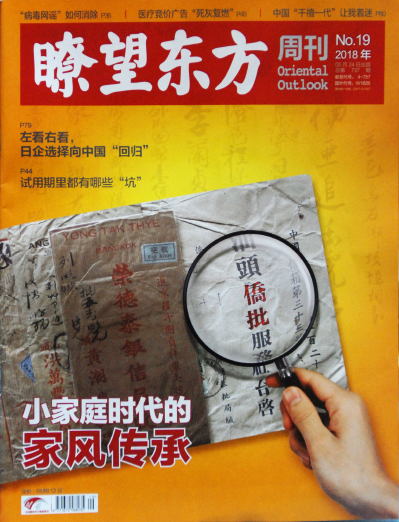 As geographical mobility increases in modern China, large traditional families have been replaced by smaller nuclear families, making it difficult to continue family traditions which were part of many generations in large families.
Although the social structure and political system upon which the rules and principles of traditional families are built have been lost, they still have a basis to exist in modern society.
Sound family traditions can guarantee the unity and harmony of a family by enabling family members to fulfill the duties of providing for the elderly and taking care of the young. They also contribute to a healthy and positive social atmosphere.
However, there are challenges with contemporary family education, with many parents focusing more on their children's academic performances while overlooking personal and moral education.
How to promote the inheritance of family traditions under the changing family structures and value systems has become essential.
The key is to hold onto the excellent principles governing a traditional family while absorbing other values. For instance, in traditional Chinese culture, it was important for young people to respect the elderly. But now in addition to the young respecting the elderly, the elderly and the young should be equals.
Social media such as WeChat has also provided new platforms to strengthen bonds among family members and spread family traditions. According to a survey of 2,005 people conducted by China Youth Daily in March, 93.8 percent of those polled had joined WeChat family chat groups.
(This is an edited excerpt of an article published in Oriental Outlook on May 24)