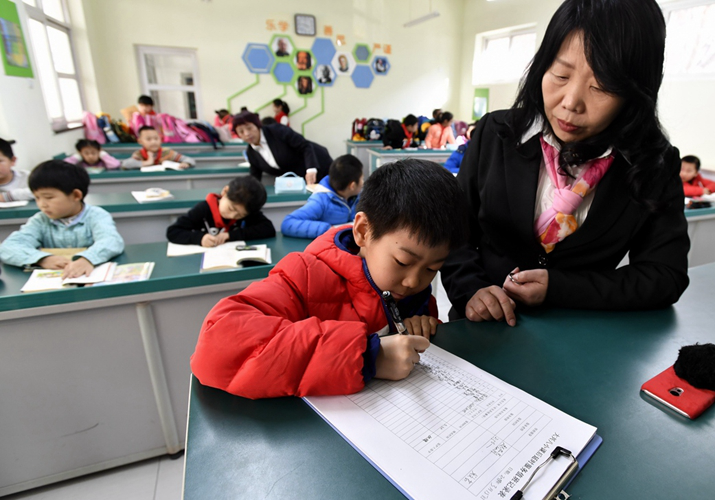 A primary school teacher in Beijing watches a pupil register on the list of children waiting for their parents to pick them up after school (XINHUA)
The Ministry of Education will this year adopt policies freeing primary and middle school teachers from unnecessary administrative work, Chen Baosheng, Minister of Education, has said.
Aside from teaching and researching, these teachers have to spend a lot of time filling out all kinds of forms, participating in competitions, and handling school evaluations, which has left them exhausted, Chen said at the 2019 National Education Work Conference.
One of the ministry's priorities this year is to reduce administrative work and allow teachers time to improve their teaching skills, Chen said.
The ministry will introduce specific policies to reduce the administrative workload of primary and middle school teachers, and conduct a thorough inspection of all the evaluations and competitions they have to handle and remove unnecessary ones, he said.
Teaching ethics will be an indispensable part of all teachers' evaluation for promotion or receiving awards, and teachers who violate ethics will not be eligible for promotion or higher academic titles, he added.
Teaching ethics is the most important work for all teachers, and those with serious ethics violations will be banned from teaching, Chen said.