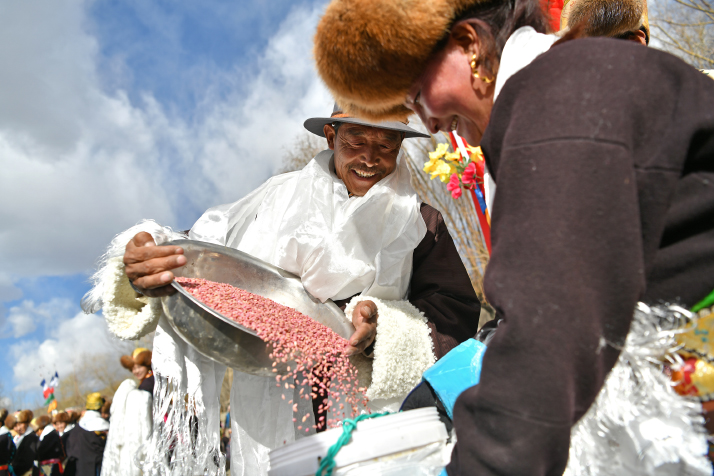 Ploughing Ceremony People attend a ceremony marking the start of spring plowing in Shannan City, southwest China's Tibet Autonomous Region, on March 16 (XINHUA)
A series of books marking 60 years since the start of Tibetan democratic reform was released on March 26 in Beijing. "To mark the 60th anniversary of the democratic reform in Tibet, it is an important task for academia and the publishing industry to summarize the historic achievements and development of socialist modernization in Tibet," said Hong Tao, head of the China Tibetology Publishing House, who published the series.
The eight books focus on Tibet's development across the economy, politics, culture, people's lives, ecological protection, religion, and literature, as well as a chronicle of major events. Based on an enormous amount of historical literature and statistics, they record and present the steps of Tibet's democratic reform over the past six decades and also highlight the prospects for the future. A number of experts and scholars on Tibet's development contributed to the compilation of the series.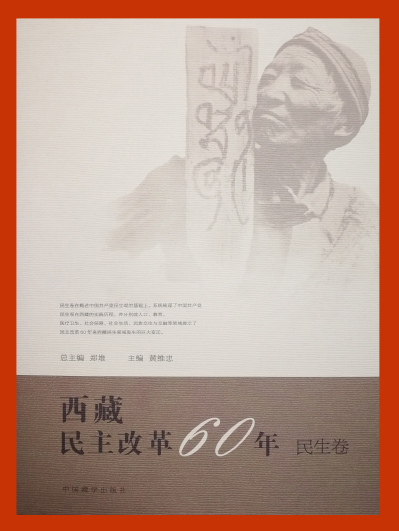 A book from the series documenting democratic reform in Tibet (COURTESY PHOTO)
"The 60 years of the democratic reform brought great transformation to Tibet. The fundamental reason is that the Tibetan people, under the leadership of the Communist Party of China, won the fight against feudalism serfdom and established socialism. It was the starting point of their way toward a bright future," Liang Junyan, researcher of the China Tibetology Research Center, who participated in the compilation of the series, told Beijing Review.
Copyedited by Rebeca Toledo
Comments to luyan@bjreview.com