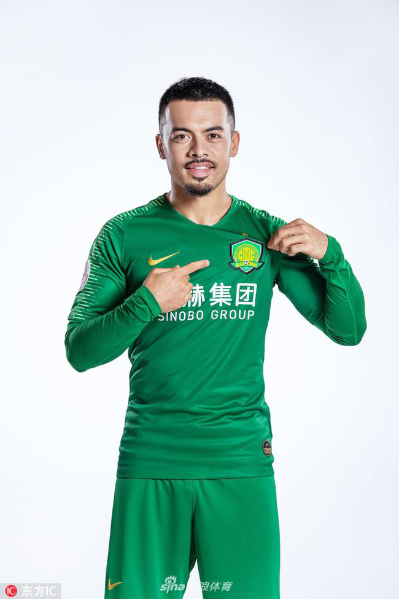 Beijing Guoan's midfielder Li Ke, also known as Nicholas Yennaris, will become the first naturalized player to join the Chinese men's national football team after the Chinese Football Association released the new 24-man squad chosen by head coach Marcelo Lippi on May 30.
The former Arsenal and Brentford player, whose mother is Chinese, was born in London in 1993. He joined Beijing Guoan in January and has since become a naturalized Chinese citizen.
The legendary Italian coach Lippi, re-appointed on May 24, selected Li and five of his Guoan teammates, giving the 26-year-old an opportunity to be the first naturalized player to wear the Team Dragon jersey.
Lippi and his players assembled in Guangzhou, south China's Guangdong Province, on June 3 to prepare for friendly matches against the Philippines and Kyrgyzstan and the 2022 World Cup qualifiers in September.