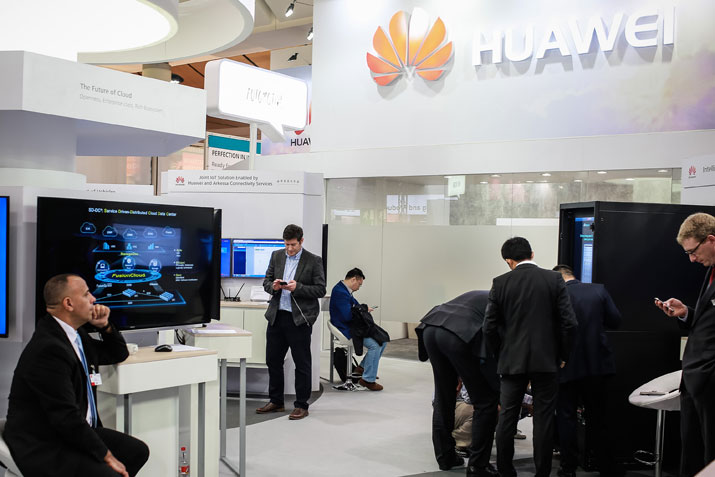 The Huawei booth at Hannover Messe, the world-leading tradeshow for industrial technology, in Hannover, Germany on April 26 (XINHUA)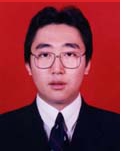 Huawei, one of the world's leading telecoms equipment manufacturers, licensed over seven times more patent rights to U.S. company Apple Inc. than vice versa last year, according to a recent release from China's State Intellectual Property Office. Rules governing the telecommunications industry dictate that when two companies trade patent rights, the one that sells more should levy patent fees on the other. Huawei, therefore, has the right to charge Apple such fees.
Many Chinese people feel excited and proud that a Chinese company now has the right to claim patent fees from a U.S. counterpart in the telecommunications industry. Huawei's achievement, arising from its dedication to technological innovation and management transformation, remains awe-inspiring, and the company has clocked up exceptional performances in the manufacturing sector.
In order to be more competitive and gain the upper hand in higher-up industrial chains, Chinese companies, especially manufacturers, need to follow Huawei's growth strategy.
Huawei founder and CEO Ren Zhengfei compared the virtual economy to a "hoe" and the real economy to "corn." "A company cannot be regarded as successful even if it uses 50 to 60 hoes. Hoes are meaningful only when they are used to produce corn," Ren said in a recent media interview.
Manufacturers should aim to produce high-quality goods that satisfy a variety of market needs. Intellectual property rights, patented products and highly acclaimed brands form a foundation for companies to survive and the basis for a nation to stride toward prosperity.
In China and across the whole of East Asia, entrepreneurs have devoted themselves for decades to manufacturing industries. Such devotion, however, has become diluted in recent times by the temptation of supposedly easy money to be made through speculation in financial markets.
The 1980s and 1990s witnessed publicity stunts in which leaders of Chinese enterprises smashed their own low-quality products to pieces to demonstrate the resolve to upgrade what they produced. Furthermore, selling personal possessions to fund the research and development of new products was commonplace among business people.
Over the most recent decade, however, companies have increasingly sought to bolster profits by investing outside their core areas in the stock and housing markets. Such diversification carries with it the risk of causing a loss of momentum in manufacturing. And, while foreign companies have continuously upgraded their product lines, China's manufacturing industries have missed a number of opportunities to transform and upgrade.
Looking at the current state of manufacturing worldwide, it's clear that in the wake of the global financial crisis, attention has been focused once again on the importance of the real economy.
U.S. manufacturing is showing conspicuous signs of recovery, with its manufacturing rebounding by a margin even greater than that shown by the same sector in Germany. Europe's largest national economy, meanwhile, has come up with the Industry 4.0 strategy in a bid to facilitate the automation of production. And, Japan has set out to revive its manufacturing industries, in part by selecting over 6,000 high-caliber technicians to train technical workers.
China has followed suit, unveiling last year its "Made in China 2025" plan aimed at modernizing manufacturing. Together, with the increasingly strict protection of intellectual property rights and consumer demand focusing more and more on product quality and new features, the plan incentivizes innovation in manufacturing and presents the domestic manufacturing sector with unprecedented growth opportunities.
A Japanese entrepreneur, who worked his way up from salesman to company chairman, once said that in Japan, the mentality that one can do anything with money won't work. The only right track is to work hard and do the real thing. Similarly, China also needs more "corn planters" in order to modernize its manufacturing by 2025.
This is an edited excerpt of a People's Daily article
Copyedited by Chris Surtees
Comments to yushujun@bjreview.com