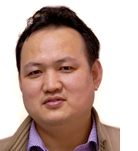 China and the United States held their first law enforcement and cybersecurity dialogue (LECD) in Washington D.C. on October 4. The dialogue is one of the four high-level communication mechanisms established during the Mar-a-Lago meeting between President Xi Jinping and U.S. President Donald Trump in April. The other three – the diplomatic and security cooperation, comprehensive economic, and social and people-to-people dialogues – had already got underway.
With regard to cooperation on law enforcement and cybersecurity, China and the United States have much work to do. The absence of an extradition treaty between China and the U.S. makes them ideal destinations for each other's fugitives looking for foreign refuge. The lack of legal support for each other hinders the two nations' cooperation in cracking down on crime. In June 2000, the two governments signed a treaty to strengthen cooperation on criminal judicial assistance. Great achievements have been made in terms of investigations and evidence collection, criminal intelligence sharing and supervising and hunting fugitives. However, barriers and difficulties in criminal and judicial cooperation between China and the United States have hindered their cooperation in combating crimes and pursuing judicial justice. In order to make up for this deficiency, relevant authorities in both countries have been working hard to look for alternative measures to make fugitive repatriation possible. Obviously, it's necessary for the LECD to carry out in-depth communication and reach consensus in this regard.
Rifts have appeared in the two countries' cybersecurity cooperation, particularly when the U.S. Government availed its "concern" over the cybersecurity to pressure China, regardless of the fact that China is also a victim of cybersecurity breaches. It was not until September 2015, when China and the United States reached a consensus on cracking down on cybercrimes and protecting cyber security, that the two sides began to conduct effective cooperation on fighting cybercrimes and protecting cybersecurity. The cooperation has helped reduce misjudgments and divergences, increase communication and enhance the two nations' consensus on cyberspace governance. Through in-depth exchanges and communication, the LECD will boost the two sides' mutual trust in cyber security cooperation.
The LECD has reached the goal of its establishment. In the spirit of mutual respect, equivalence and frankness, and with a pragmatic attitude, the two sides have reached an extensive consensus on counter-terrorism, counter-narcotics, combating cybercrimes, recovering embezzlement, repatriation of illegal immigrants, etc.
China and the United States have shown stronger willingness to conduct exchanges and communication than ever before. It seems so far that the Trump administration is more willing to engage in communication than confrontation. History proves that cooperation benefits the two sides, but confrontation hurts both.
Dialogues between China and the United States cover a wide range of topics, from diplomacy, economy to culture. Through dialogues, the two sides not only pursue cooperation, but also need to manage their disputes over a number of issues.
On the basis of respecting each other's core interests and major concerns, dialogues help the two governments better understand each other's strategic intentions. Keeping frank and friendly dialogues has been a striking feature of the China-U.S. relationship.
Held before U.S. President Trump's state visit to China in November, the LECD symbolizes the full establishment of all of the four high-level communication mechanisms between China and the United States. During a short period of four months, the four dialogues have gradually moved from proposal to reality. These dialogues will greatly help the upcoming meeting between Xi and Trump.
China and the United States differ from each other in history, culture, social system, ideology and economic development level. It is natural that there are differences and frictions between the two nations in some areas. Frictions or cooperation between the two countries stir up international interest more than ever before. In this context, strengthening bilateral dialogue and cooperation is becoming increasingly important. Building mutual trust will help to defuse suspicions and misunderstandings. It's expected that the dialogue mechanisms will become a pillar for the China-U.S. relationship.
Actually, the two sides have taken actions. Chinese police handed over an American "Red Notice" fugitive to U.S. law enforcers on October 16 at Shanghai Pudong International Airport, Xinhua News Agency reported. The repatriation was demanded by U.S. law enforcement authorities and was the latest result of China-U.S. cooperation in chasing fugitives and illicit money since the first LECD. In future, such cooperation will produce more fruits to benefit both nations.
Copyedited by Chris Surtees
Comments to lanxinzhen@bjreview.com