On the sidelines of the Fourth Dialogue Between the Civilizations of China and Latin America and the Caribbean (LAC), Paulo Estivallet de Mesquita, Brazilian Ambassador to China, and Luis Diego Monsalve, Colombian Ambassador to China, shared their thoughts on cultural and people-to-people exchanges between China and Latin American and Caribbean countries with Beijing Review. An edited excerpt of their views follows: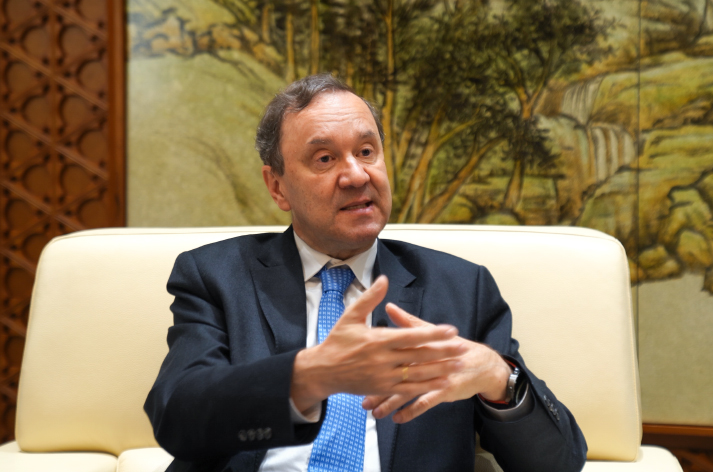 Paulo Estivallet de Mesquita, Brazilian Ambassador to China (ZHANG WEI)
Paulo Estivallet de Mesquita
The fact is that, throughout the years, a lot of communication between Brazil and China was mediated by others. We have to gain a direct perspective on one another and not just hear about the other through the developed countries' press systems. Today, we have to establish more direct contact.
The increase in the number of Confucius institutes in Brazil has been huge, with Brazilian students eager to learn standard Chinese. And Chinese culture in itself has always been attractive. The extraordinary development of China in recent years has also led these young Brazilians to spot either new career prospects related to the country or simply find a new place where they might gain something valuable for their own knowledge.
China's rapid technological progress plus the fact that China has become, in the past decade, Brazil's main trading partner, have all led people to become more fascinated by the country. Nowadays, it's also easier to obtain Chinese cultural products and subsequently many Brazilians who in their childhood hadn't heard much about China, today are exposed to and interested in learning more about China.
In the field of cultural exchange, which is growing swiftly, there exists a much greater need for institutional support. Governments, universities and think tanks all need to provide opportunities for the two peoples to create and sustain a dialogue. I think this is crucial as it brings together people from many different areas, and provides opportunities for new encounters, mutual learning and deeper understanding.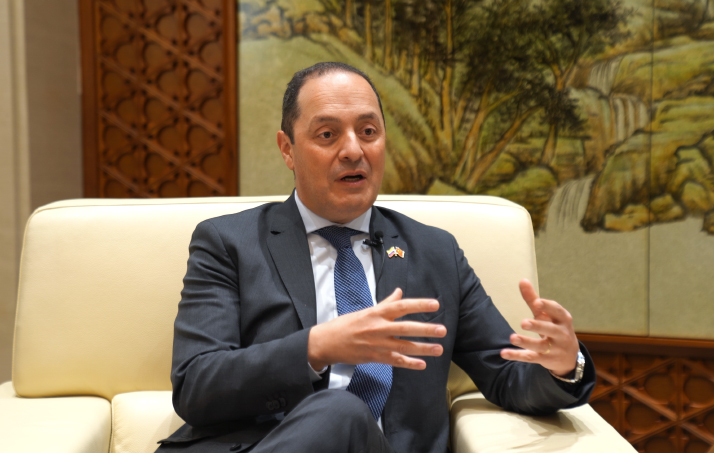 Luis Diego Monsalve, Colombian Ambassador to China (ZHANG WEI)
Luis Diego Monsalve
The COVID-19 pandemic has been difficult for the whole world. On the other hand, it has united us in looking for ways to fight and overcome it. China has been an important partner in helping other countries; we, in Colombia, have undertaken a lot of cooperation especially.
Efforts have been made to share experiences in areas of mutual interest such as agriculture, poverty alleviation, science and technology, among others, as well as to seek out new scenarios of coincidence in multilateral aspects of global interest.
Most interactions between our two countries need to be articulated at the local level. Within this framework, we have signed eight sister-city (province) agreements this past year. As part of these efforts, Atlántico and Jiangsu Province have been sister provinces, and we have recently renewed the agreement between Nanjing and Barranquilla.
Last year, I visited the Mogao Grottoes in Dunhuang, Gansu Province, which was incredible for me as the place locates along the ancient Silk Road and holds numerous remainders of the times. Historically, Colombia and many other Latin American and Caribbean countries were closer to the developed world. However, China today is more open to showcasing its profound history and culture. And so people in my country are now really interested in learning more about it. Hopefully, in the future, Colombian universities will receive more Chinese students and help boost cross-cultural communication.
Education and culture are, of course, the basis of all understanding and lasting person-to-person bonds. This is why China and Colombia have managed to adapt to virtual formats this past year or so, to encourage the exchanges between students and to share artistic expressions of music, dance, literature and art.
(Print Edtion Title: A Pragmatic Embrace)
Copyedited by Elsbeth van Paridon
Comments to mamm@bjreview.com