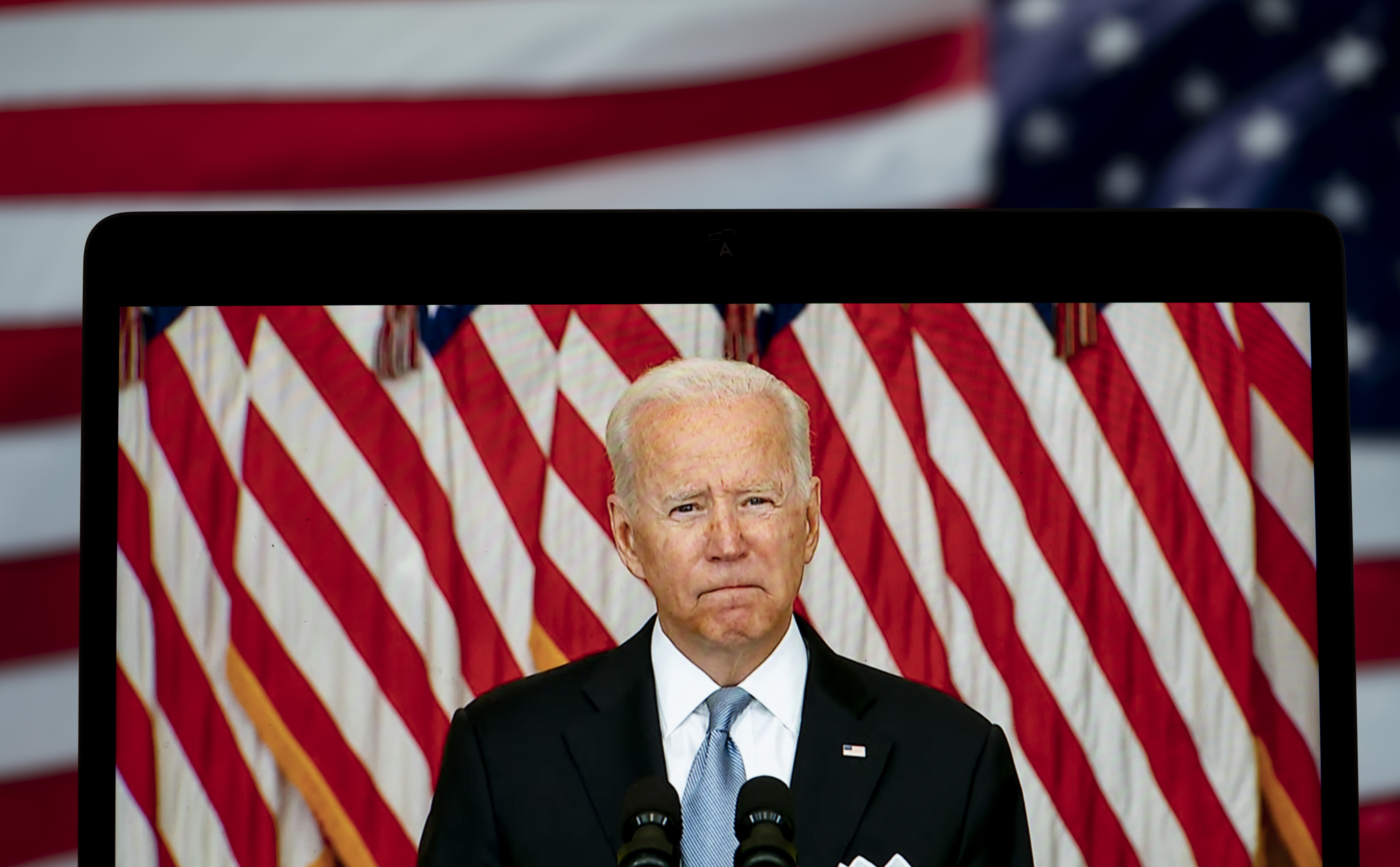 U.S. President Joe Biden (XINHUA)
As 2022 arrives, it marks almost a year since Joe Biden assumed the office of the presidency, replacing Donald Trump in a controversial transition that accumulated in the Jan. 6 insurrection. Nevertheless, many people worldwide were thankful that the chaos and controversy that defined Trump's time in office were coming to a close. Biden, an experienced statesman, would be a "safe pair of hands" who would restore credibility, decency, and sensibility to America's image in the world. In other words, "it couldn't possibly get any worse." Of course, this was true to many degrees, but, at the same time, the unpopularity of Trump exaggerated the appeal of Biden by dramatically lowering expectations, ultimately making him out into something he was not.
After 11 months, Biden is on the cusp of completing his first year in office, but ultimately it has been at best: underwhelming and uninspiring. On Twitter, he applauds the recovery of America's economy from the COVID-19 pandemic as a vindication of his success, but that is easy enough to claim when things had hit rock bottom. The only logical way was back up, a recovery that commenced under his predecessor, whitewashing slowing numbers stemming from the tidal wave of the Omicron variant and surging inflation that stands at a 40 year high.
His "success" stems from an economic policy that has sought to turbocharge America's growth in the short term by over-inflating the money supply with stimulus, leading businesses to exploit the temporary boost in incomes by hiking prices to offset long term losses. As a result, the income of ordinary Americans is not keeping up with rising costs. Despite all of Biden's promises, they don't feel better off. Already, his public approval poll numbers are sinking, hitting just 41% in late December, an indication that the "shine" of this new face is already gone.
In more than a few ways, Biden has simply embraced the abrasive and mean-spirited character of his predecessors' policies, albeit with a kinder face. Yet the style of Biden's sloganeering and obsessive exaggerations are all but identical. He has adopted protectionism and "America First" as his key priorities, vowing to create more jobs within America and pushing against the realities of the country's economic system. Despite the inflation crisis, he has faithfully enforced Trump's trade war tariffs against China, even though business leaders have documented the damage they are doing to the U.S. economy.
On the world stage, he has wholeheartedly endorsed Trump's disastrous foreign policy against China by pursuing confrontation, attacking Chinese companies, using human rights as a political weapon, and pursuing diplomatic engagement in bad faith by prioritizing the premise of appearing "tough." Likewise, he has sought to build more effective coalitions against China and force countries into following his will. In other words, Biden shows little originality other than to continue the status quo, irrespective of the consequences.
Despite this, 2022 will ultimately be an even less favorable year for Biden. Even if the Omicron variant recedes, the U.S. economy will continue to slow down as the "sugar rush" ends and reality bites. But that is not all. Opposition and frustration to Biden will continue to grow and find their feet.
Biden has been underwhelming in his first year. For him, it was a window of opportunity, the chance to set the tone of his presidency, to make his mark, and to make his authority felt. Objectively speaking, he hasn't done that. The year 2022 seems more challenging for Biden, who presides over a nation facing more problems than meets the eye.
The author is a British political and international relations analyst and a graduate of Durham and Oxford universities.