New Finance Heads
New chiefs of China's banking, securities and insurance regulators have been appointed in a recent reshuffle of financial officials.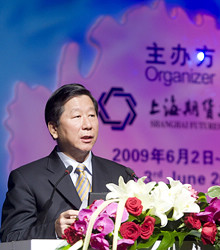 (XINHUA)
Shang Fulin, 60, former Chairman of the China Securities Regulatory Commission (CSRC) was appointed the new chairman of the China Banking Regulatory Commission (CBRC), replacing 65-year-old Liu Mingkang.
Shang has worked for the People's Bank of China, the central bank of the country, from 1973 to 2000 and served as its deputy governor from 1994 to 1996. From 2000 to 2002, Shang was president of the Agricultural Bank of China (ABC), one the country's four largest state-owned commercial banks. He became chairman of the CSRC in December 2002.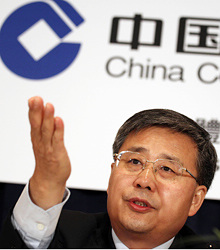 (XINHUA)
Guo Shuqing, 55, former Board Chairman of the China Construction Bank (CCB), also one of the country's four largest state-owned banks, takes over from Shang as chairman of the CSRC.
Guo was the vice governor of inland Guizhou Province from 1998 to 2001. From 2001 to 2005, he was appointed vice governor of the central bank and chairman of the State Administration of Foreign Exchange, China's foreign exchange regulator. From 2005 to 2011, he was appointed board chairman of the CCB to put his knowledge of global finance to good use for the benefit of the capital markets. Seven months after Guo took over, CCB sold shares publicly for the first time in Hong Kong and two years later in Shanghai, making it the first state-owned Chinese lender to float shares on both bourses.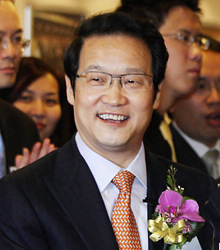 (XINHUA)
Xiang Junbo, 54, former Board Chairman at the ABC, was appointed as chairman of the China Insurance Regulatory Commission (CIRC).
Xiang has worked for the National Audit Office from 1996 to 2004, and became its deputy auditor general from 2002 to 2004. From 2004 to 2007, he was central bank's deputy governor, and joined the ABC in 2007. During Xiang's term in the ABC, he completed the seemingly impossible mission by making it a listed bank in both Hong Kong and Shanghai.
Three Gorges' Recorder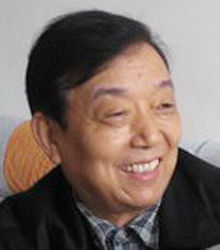 (FILE)
She Daike, a famous photographer in China, has drawn media's attention recently for recording the changes of the Three Gorges for decades with his camera.
She, 66, was born in Wushan County of Chongqing Municipality, an important area of the reservoir of the Three Gorges. Ever since he started taking photos in 1968, he has been shooting scenery along the Three Gorges. Over the past decades, he has shot more than 10,000 pictures of the Three Gorges, demonstrating its changes to natural environment and man-made landscapes.
He has published many works on the Three Gorges and has held more than 30 exhibitions in China and foreign countries. He is now planning on publishing a historical book about the changes to the Three Gorges area.
"China will, as before, encourage foreign business people to invest in China, especially in fields concerning natural resources and energy efficiency."
Chinese Vice Premier Li Keqiang, during a meeting with Gerard Mestrallet, CEO of the French energy giant GDF Suez, in Beijing on October 31
"China's CPI, the measure of inflation, is likely to fall to 2.8 percent from the anticipated annual growth of 5.5 percent this year."
Li Daokui, academic advisor and member of the Monetary Policy Committee of the People's Bank of China, at an economic forum held by HSBC in Beijing on October 29
"This commission always observes China through tinted glasses. The report is totally factitious, made with ulterior motives, and does not warrant refuting."
Chinese Foreign Ministry spokesman Hong Lei, at a press conference in Beijing on October 31 when questioned about a recent report by Sino-U.S. Economic and Security Review Commission on an accusation that China had hacked into a U.S. satellite system
"The food crisis is far from over. Prices remain volatile and millions of people around the world are still suffering."
World Bank President Robert B. Zoellick, in Washington D.C. on November 1, saying leaders from the world's major economies should continue to pay attention to the challenging issue, ahead of the upcoming Cannes G20 summit in France
"We were to have made a 60-million-dollar payment to UNESCO in November and we will not be making that payment."
U.S. State Department spokeswoman Victoria Nuland, announcing that the U.S. Government has halted making financial contributions to UNESCO after the latter admitted the Palestinian National Authority as a full member on October 31 in Washington, D.C.
"It (the execution) has created an uneasy feeling about the situation in Libya."
South African President Jacob Zuma, at a business meeting in Cape Town on November1 about Libya's future following the execution of former Libyan leader Muammar Gaddafi