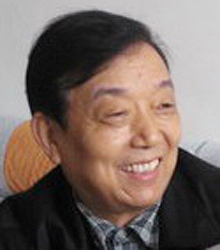 (FILE)
She Daike, a famous photographer in China, has drawn media's attention recently for recording the changes of the Three Gorges for decades with his camera.
She, 66, was born in Wushan County of Chongqing Municipality, an important area of the reservoir of the Three Gorges. Ever since he started taking photos in 1968, he has been shooting scenery along the Three Gorges. Over the past decades, he has shot more than 10,000 pictures of the Three Gorges, demonstrating its changes to natural environment and man-made landscapes.
He has published many works on the Three Gorges and has held more than 30 exhibitions in China and foreign countries. He is now planning on publishing a historical book about the changes to the Three Gorges area.