New chiefs of China's banking, securities and insurance regulators have been appointed in a recent reshuffle of financial officials.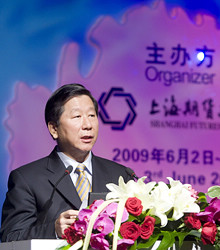 (XINHUA)
Shang Fulin, 60, former Chairman of the China Securities Regulatory Commission (CSRC) was appointed the new chairman of the China Banking Regulatory Commission (CBRC), replacing 65-year-old Liu Mingkang.
Shang has worked for the People's Bank of China, the central bank of the country, from 1973 to 2000 and served as its deputy governor from 1994 to 1996. From 2000 to 2002, Shang was president of the Agricultural Bank of China (ABC), one the country's four largest state-owned commercial banks. He became chairman of the CSRC in December 2002.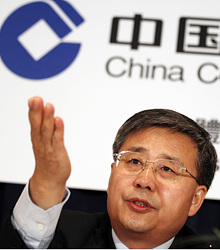 (XINHUA)
Guo Shuqing, 55, former Board Chairman of the China Construction Bank (CCB), also one of the country's four largest state-owned banks, takes over from Shang as chairman of the CSRC.
Guo was the vice governor of inland Guizhou Province from 1998 to 2001. From 2001 to 2005, he was appointed vice governor of the central bank and chairman of the State Administration of Foreign Exchange, China's foreign exchange regulator. From 2005 to 2011, he was appointed board chairman of the CCB to put his knowledge of global finance to good use for the benefit of the capital markets. Seven months after Guo took over, CCB sold shares publicly for the first time in Hong Kong and two years later in Shanghai, making it the first state-owned Chinese lender to float shares on both bourses.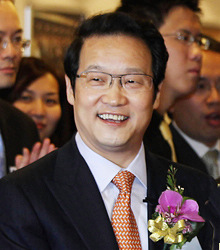 (XINHUA)
Xiang Junbo, 54, former Board Chairman at the ABC, was appointed as chairman of the China Insurance Regulatory Commission (CIRC).
Xiang has worked for the National Audit Office from 1996 to 2004, and became its deputy auditor general from 2002 to 2004. From 2004 to 2007, he was central bank's deputy governor, and joined the ABC in 2007. During Xiang's term in the ABC, he completed the seemingly impossible mission by making it a listed bank in both Hong Kong and Shanghai.