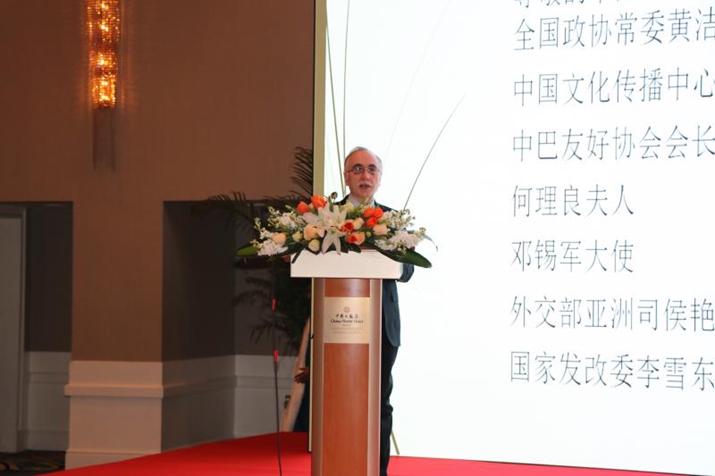 Ambassador of Pakistan Masood Khalid gives welcoming the guests at the Pakistani Food Festival in Beijing on January 17, 2018 (File)
A colorful Pakistan Food Extravaganza was opened on January 17 in Beijing to introduce Pakistan through its delicious cuisines.
The food festival, organized by the Embassy of Pakistan in Beijing at China World Hotel from January 17 to January 23, is showcasing a wide range of authentic Pakistan's rich and delicious cuisine.
The opening ceremony was attended by the people from different walks of life including senior Chinese government officials, prominent Chinese personalities, a high level delegation headed by the federal secretary planning and development, diplomats, members of the Pakistani community in China and a large number of media. Professor Huang Jiefu, Member of China People's Political Consultative Committee, Deng Xi Jun, China's Special Envoy on Afghanistan and Ambassador Sha Zukang, President of China-Pakistan Friendship Association were amongst the guests of honor on the occasion.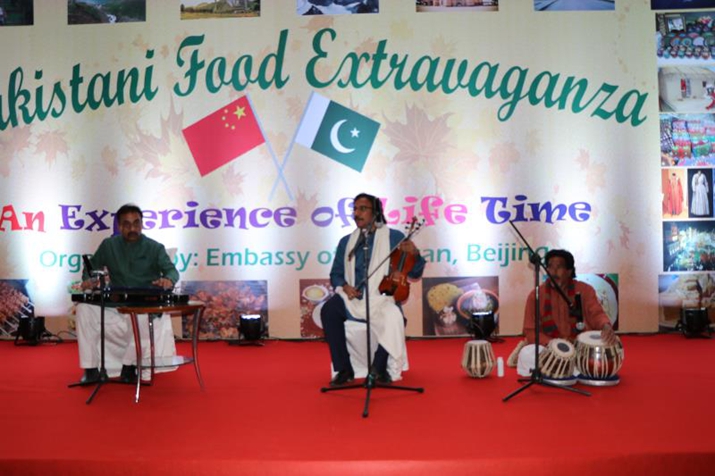 Pakistani Musicians perform local music during the opening ceremony in Beijing on January 17, 2018 (File)
Welcoming the distinguished guests, Pakistan Ambassador to China, Masood Khalid said that the Pakistani cuisine is known for its taste, variety and richness, which is a refined blend of local culinary traditions and finds roots in the wider South Asia, Middle East, and Central Asia.
The ambassador said that Pakistani cuisine is unique in its taste as well as in its presentation and added it represents different regions of Pakistan.
"Food prepared in Punjab and Sindh provinces comes up with a spicy taste and colorful look, adding, Biryani is one of the famous dishes in the two provinces," Ambassador Khalid said.
The great variety of meat based foods such as Kebab, Sajji and Tandoori Naan are very popular among people in Balochistan and Khyber Pakhtoonkhaw Provinces as well as the northern region.
He said that the traditional sweet made with milk, butter, sugar and nuts and different types of tea is an essential part of our cuisine.