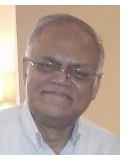 When the Pakistan Tehreek-e-Insaf (PTI) won the general election in late July, it marked the first time the tradition of Pakistani Central Government being rotated between Pakistan Muslim League-Nawaz (PML-N) and Pakistan Peoples Party (PPP) was broken. Javed Jabbar, a renowned scholar said the result shows the political awakening of the people in the country.
"These elections have shown the change in public opinion in Pakistan," the scholar told Beijing Review. "Previously, people used to work mostly for their community, people living in the same area, speaking the same language or from the same racial group. Now with this election, much of that has changed. People who are not connected with each other by language or by class or ethnicity have become successful candidates because they are acknowledged to be honest. So it is an improvement in the people's political thinking," he said.
Jabbar said the majority of people have decided that corruption should not be tolerated at the highest levels and there should be strong action against it. And that is why many people have shifted their vote from PML-N and PPP to the emergent PTI.
In the meantime, the election results have also shown that the people of Pakistan have rejected the use of religion in politics, according to the scholar.
"Even though 97 percent of us are Muslims, people say when it comes to politics, you have to show your ability, your ideas, your plans, not because you are a Muslim, or you grow a beard and you say, I'm the custodian of Islam. The people are not impressed [with such rhetoric], " said Jabbar. In addition, he said the election also sees the increase in the number of women who are participating in politics.
Regarding the relations between Pakistan's new government and China, Jabbar is quite confident that China-Pakistan relations will continue to make progress under the PTI administration. He also suggested more and more people to people exchanges between the two countries to improve mutual understanding.
(Reporting from Karachi)
Copyedited by Francisco Little
Comments to yulintao@bjreview.com