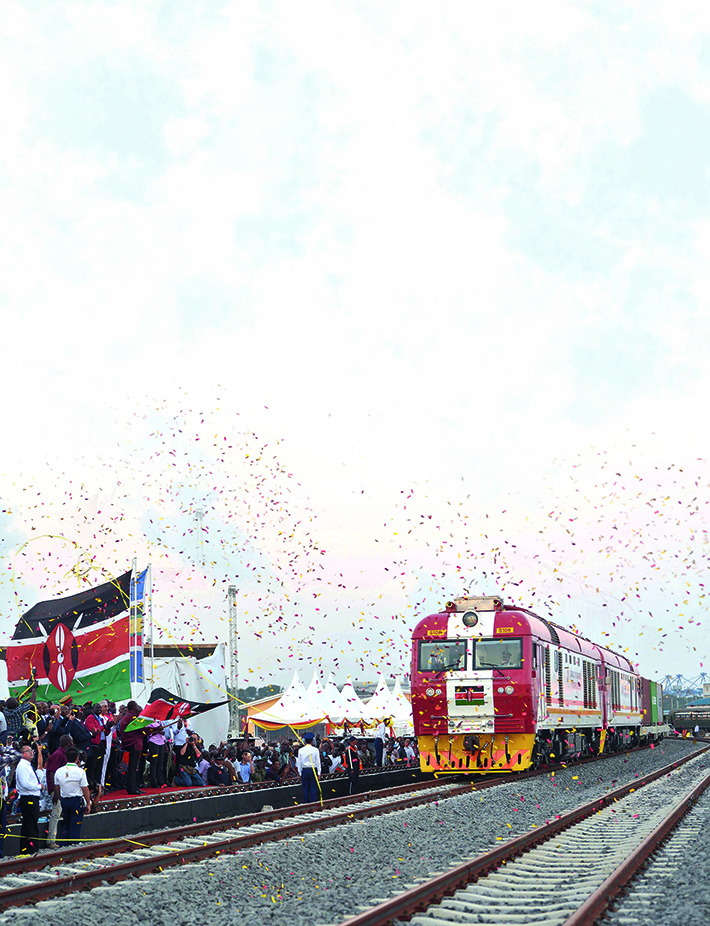 A new Chinese-built terminal building at the Kenneth Kaunda International Airport in Lusaka, Zambia, on August 9, 2021 (CNSPHOTO)
The Eighth Ministerial Conference of the Forum on China-Africa Cooperation (FOCAC) was held in Dakar, Senegal, on November 29-30, 2021. As per tradition, the forum produced the FOCAC Dakar Action Plan (2022-24), which identifies a series of focus areas in which China and Africa will pursue common interests.
On the one hand, the action plan reaffirms the principles and values that have long underpinned Sino-African relations, such as sincerity, real results, amity, good faith and pursuing the greater good and shared interests. On the other hand, the plan indicates that China and African countries are adapting their relationship to a changing environment while maintaining their strategic complementarity. The 2021 FOCAC conference produced nine programs that the two parties will embark on in the next three years. These include digital innovation, investment promotion, poverty alleviation and agricultural development, medical and health program, among others.
Political cooperation
Political mutual trust has always been the foundation of Sino-African relations and the Dakar Action Plan has emphasized as much. China and Africa have committed to strengthening their political cooperation through high-level visits, political party collaboration, and local and provincial government cooperation in the next three years. They will also cooperate at the regional levels where China will engage with Africa's sub-regional organizations and the African Union (AU). This is necessary to incorporate the regional and continental perspectives in the Sino-African relations.
Since the beginning of their modern relationship, China and African countries have cooperated in global affairs to make the international system more equitable and democratic. The FOCAC conference continued to emphasize cooperation in international affairs on vaccine development, climate change, 2022 Beijing Olympic Winter Games, and digital economy. Such comprehensive and multi-level cooperation will help keep the relationship stable and ensure that Africa and China understand and protect each other's strategic interests. Indeed, the envisioned China-Africa community with a shared future can only be realized when the two parties are on the same political wavelength.
The FOCAC conference also produced a dynamic and comprehensive economic cooperation plan that will help the two sides adapt to the changes in the global economy while emphasizing the compatibility of each other's development paths. The FOCAC Dakar Action Plan commits to the modernization of Africa's agricultural sector, infrastructure, and industry. This is consistent with the AU Agenda 2063 wherein industrialization, economic integration and food security are some of the main priorities. Modernizing Africa's agriculture through local agro-processing and adoption of modern technology will also ensure that Africa can take advantage of the huge Chinese market for some agricultural products.
Such initiatives as the Program for Infrastructure Development in Africa and the Belt and Road Initiative will promote mutual collaboration in this area in a manner that complements the AU Agenda 2063's goal of continental integration. Africa cannot realize economic transformation without adequate infrastructure. Therefore, the Belt and Road Initiative is an opportunity for Africa to tap into China's expertise and experience in infrastructure construction.
Industrial partnership and production-capacity cooperation are important for Africa's economic trans- formation away from a commodity-based economy to a technology-focused one. Industrialization will also help to attract Chinese investment in Africa while also boosting the continent's exports to China. The plan sets the target of $300 billion worth of African exports to China, and this can only be achieved through industrialization and an improved investment climate.
China has committed $10 billion in investments, $10 billion in trade finance, $10 billion in credit lines and another $10 billion of its IMF Special Drawing Rights. These financial interventions will give Africa an economic lifeline. The introduction of cooperation on the digital economy will ensure that both parties take advantage of this increasingly important sector in the global economy.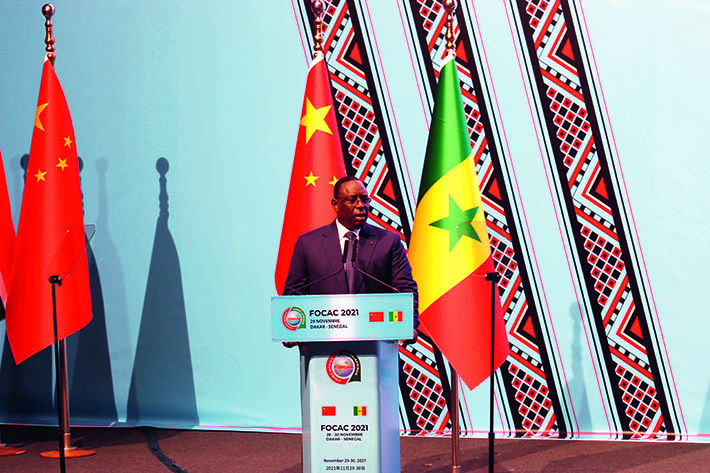 Senegalese President Macky Sall speaks at the Eighth Ministerial Conference of FOCAC held in Dakar, Senegal, on November 29, 2021
Focus on people
The FOCAC Dakar Action Plan also pays attention to the important socio-cultural sphere. China and Africa's relationship cannot develop without mutual cultural and social understanding between the Chinese and African people. To that end, the action plan commits to promoting people-to-people relations through tourism, cultural exchanges, collaboration among the media, academia, and non-government organizations, and the involvement of youth and women.
Moreover, in social development, the two parties will work together on strengthening Africa's health sector, improving education, and developing human resources through scholarships and training, promoting science and technology, and exchanging ideas on strategies of poverty alleviation. China has committed to providing 1 billion COVID-19 vaccines for Africa. This will go a long way in defeating the pandemic on the continent.
China has presided over the most successful poverty reduction program in world history by lifting more than 800 million people out of poverty in the last 30 years. Hence, Africa will learn a lot from China's experience as it is still struggling with widespread poverty and inequality.
Perhaps one of the most important outcomes of the FOCAC conference is focus on green development, an issue that is important to both China and Africa. The green development programs such as green innovation, clean energy and technology transfer will help mitigate the effects of climate change which are increasingly having a devastating impact on Africa through floods, desertification and heatwaves. As such, this is an area of utmost strategic importance for China and Africa to collaborate.
The FOCAC Dakar Action Plan says all the right things. However, both parties should ensure that the plan does not remain confined to paper, by putting in place mechanisms for its implementation. Such structures as the Chinese Follow-up Committee of FOCAC and the African diplomatic corps in China must collaborate to monitor the implementation of the FOCAC programs.
Moreover, Chinese investments and infrastructure projects will need sound and strong governance to materialize. It is up to African countries to ensure that they put policies and regulations in place to attract and retain investment. African states should also develop capabilities for the efficient and effective management of infrastructure projects that are executed and funded by Chinese entities. The ball is in Africa's court to do its part in making the FOCAC commitments a reality.
The author is Director for Africa-China Studies at the University of Johannesburg, South Africa