Chinese President Xi Jinping, also General Secretary of the Central Committee of the Communist Party of China (CPC) and Chairman of the Central Military Commission, presented medals to recipients of the Medal of the Republic and the national honorary title for their outstanding contributions to the country's fight against the novel coronavirus disease (COVID-19) epidemic and delivered a speech. Edited excerpts of Xi's speech on China's fight against COVID-19 follow:
In a little more than a month, the rising spread of the virus was contained; in around two months, the daily increase in domestic coronavirus cases fell to single digits; and in about three months, a decisive victory was secured in the battle to defend Hubei Province and its capital city of Wuhan--once the hardest-hit areas by the virus in the country.
The unyielding will of the Chinese people is the source of power for overcoming all hardships and obstacles on the way forward.
The major strategic achievement gained from China's fight against COVID-19 fully demonstrated the remarkable advantages of the leadership of the CPC and socialism.
China has become the first major economy to return to growth since the COVID-19 pandemic, and has taken the lead in the world in both epidemic control and economic recovery.
Unity and cooperation are the right choice for the international community in the face of a major crisis.
All selfishness, scapegoating and confusing right and wrong will not only hurt a country and its people, but harm people of all countries.
-Excerpt from Xi's speech at the meeting to commend role models in China's fight against the COVID-19 epidemic on September 8, 2020
VOICE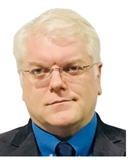 Josef Gregory Mahoney
Professor of politics at East China Normal University in Shanghai
The world still hasn't moved beyond this pandemic…Cooperation is required on multiple fronts, including responses to existing and new outbreaks, coordinated travel policies, and of course vaccine research and development.
Sources: Beijing Review and Xinhua News Agency