Singapore is at the forefront of providing Alternative Dispute Resolution (ADR) services to international companies. Over the years, Maxwell Chambers in Singapore has registered steady growth in the number of arbitration cases held on its premises, and it is largely due to Singapore becoming an increasingly popular destination for international corporate arbitration in Asia. With the presence of various venues in the region, why choose Singapore for arbitration?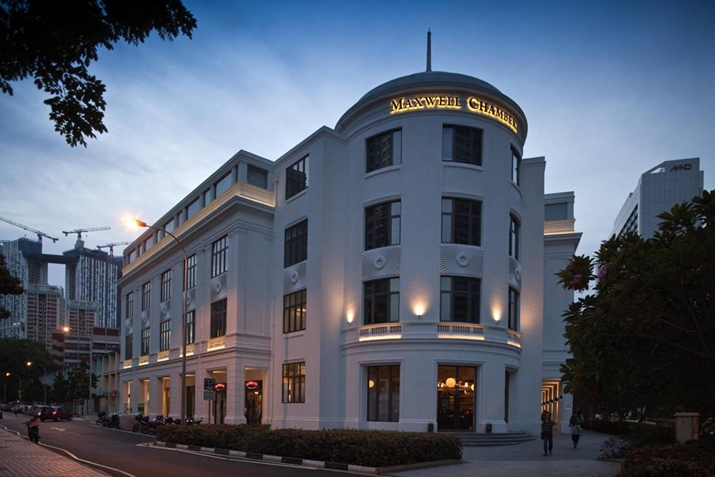 Maxwell Chambers, located in the business district of Singapore
Geographic location
Singapore is ideally and strategically located in the dynamic and fast-growing Asia-Pacific region. It is also closely linked to the major economies of China and India. Singapore is only a short flight away from major Asian cities such as Bangkok, Jakarta, Shanghai, and Tokyo.
Trustworthy legal system
Singapore's legal system, which is based on the British common law system, is ranked among the best in the world (Political and Economic Risk Consultancy 2012 Report), with a judiciary that offers strong support for arbitration. Singapore's arbitration regime is based on the UNCITRAL Model Law, and as Singapore is a party to the New York Convention, arbitration awards made here are enforceable in over 140 countries.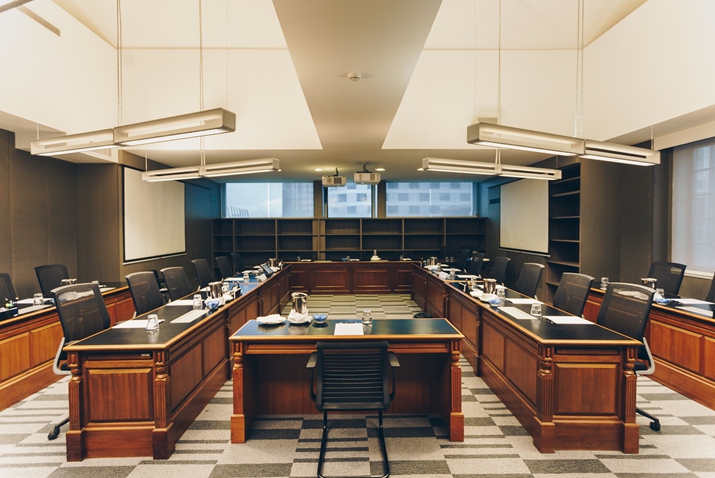 The Coleman room, with tables sourced from Singapore's old Supreme Court
Integrity and transparency
Singapore has established itself as a trusted location for high quality cross-border dispute resolution. According to the World Economic Forum's Global Competitiveness Report 2016 - 2017, Singapore is ranked the most transparent and least corrupt country out of 138 economies. It is well-known internationally for its impartiality and neutrality, and its strong anti-corruption stance.
The "Singapore Advantage"
Non-residents are generally required to hold a valid work pass before they can work in Singapore. However, the provision of arbitration and mediation services in Singapore is categorised as a Work Pass Exempt Activity. As such, non-residents can provide arbitration or mediation services in Singapore for the duration of their Short Term Visit Passes subject to a maximum of 60 days. On top of that, non-resident arbitrators who are appointed for arbitration work in Singapore are eligible for tax exemption.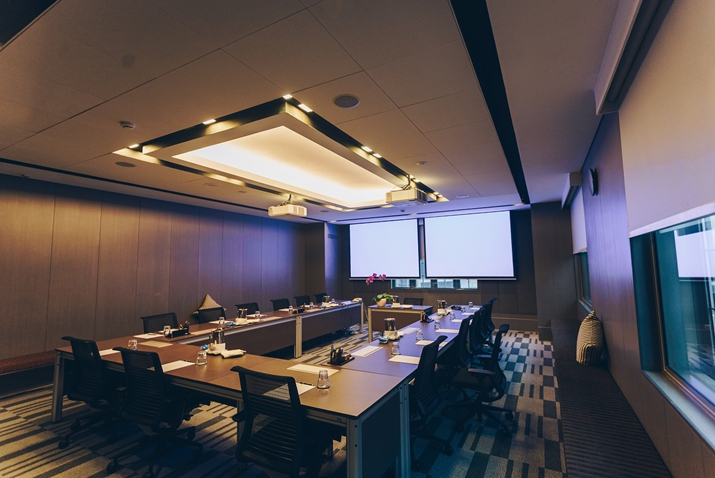 One of Maxwell Chambers' hearing rooms
Premium legal facilities and services
Maxwell Chambers, Singapore's only legal hub, prides itself on its world class services and facilities.
Said Gary Born, President of the SIAC Court of Arbitration on the venue, "Maxwell Chambers and its staff set the standard for international dispute resolution venues. Their service and professionalism is unmatched."
Conveniently located in Singapore's business district, it is also the first and only one of its kind in the region. It is home to both hearing facilities and top global ADR institutes under one roof, and is equipped with 22 customisable hearing rooms and preparation rooms. The rooms can also be used for corporate functions such as meetings, seminars, and workshops.
Maxwell Chambers Pte. Ltd. | 32 Maxwell Road Singapore 069115
Tel: (65) 6595 9010 | Email: info@maxwell-chambers.com | www.maxwell-chambers.com