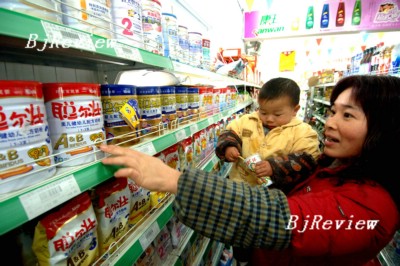 Considering the Chinese Government's push to develop the countryside--and Wal-Mart's own history--that company may want to consider more aggressive expansions into rural China.
Wal-Mart has grown like wildfire in the United States in part by harnessing the purchasing power of rural America, establishing its first store in Rogers, Arkansas in 1962.
Now, in China, the Ministry of Commerce (MOFCOM) has fixed a new goal for expanding the rural consumption market. Following guidelines of a new MOFCOM project, franchise stores should cover 75 percent of rural areas.
The project, which began in 2005, has been meeting with marked success. According to MOFCOM statistics, by the end of 2006, the project covered 63 percent of counties and villages, and the number of all kinds of rural franchise stores has surpassed 160,000.
In order to meet the 75 percent coverage goal, the MOFCOM should build up over 100,000 new stores in rural areas. By the end of 2007, aggregate rural stores should reach 250,000.
The new goal has not only made farmers' shopping more convenient, but also provided new development opportunities for the franchise stores. Wal-Mart--for instance--could open a supermarket in each Chinese village if its decision makers agreed to do so. But if it doesn't intensify its growth in the countryside, other retailers may soon be filling the rural shopping gap.
Growing rural consumption market
As for those who want to open franchise stores in rural Chinese areas, they have no reason to doubt the rural market potential. Although many rural areas are still poor, the consumption power of Chinese farmers has been increasing in the past few years and beyond.
According to National Bureau of Statistics (NBS), the total retail sales of consumer goods in rural Chinese areas hit 2.5 trillion yuan, up 12.6 percent compared with that of 2005. The consumer price index (CPI) in rural areas rose 1.5 percent, almost the same as that of urban areas.
The future consumption potential is also big. NBS data show the per capita net income of Chinese rural residents reached 3,587 yuan, climbing 10.2 percent compared with the previous year.