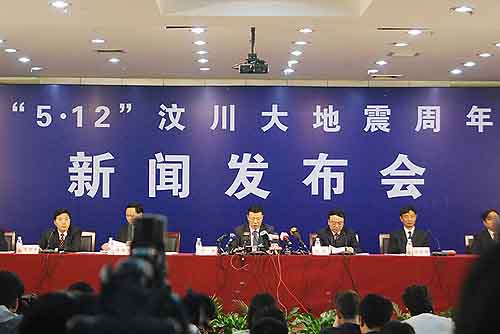 Special caring and assistance for those childless elders, orphans and disabled people affected by last year's 8.0-magnitude quake have been realized and will be continued in the future, a top official from Sichuan Province announced in Chengdu, the provincial capital.
Huang Mingquan, Director General of the Sichuan Provincial Department of Civil Affairs, made the remarks at a press conference on Thursday.
In June 2008, assistance and resettlement arrangements for childless elders, orphans and disabled people in the quake were jointly launched by the Ministry of Civil Affairs and the Sichuan Provincial Government, less than a month after the quake occurred. A series of measures have been implemented since then, including encouraging relatives to take in childless elders and disabled people, and providing allowances and subsidies. An orphan adoption scheme was also launched on August 22.
According to Huang Mingquan, Sichuan currently has more than 520,000 childless elders, orphans and disabled people, including the 1,449 who were added to the list due to the May 12 quake.
"The provincial government has adopted effective measures to help them," Huang said. "For example, nursing homes, social welfare centers and orphanages have been encouraged to accept them and provide them--particularly the orphans--with comfortable living and learning environments; they got reasonable resettlement through adoption, relative custody and social assistance. Monthly living allowances--600 yuan ($85) per person as temporary relief and 400 yuan ($57) per person as follow-up assistance--have been realized and they have already been included in the lowest cost-of-living security and social welfare systems."
Huang said people's livelihood is the top priority. Those childless elders, orphans and disabled people are the group suffering the most in the wake of the disaster. The love and care for them will definitely be continued in the years to come, although there is a long way to go.
(Reporting from Chengdu)