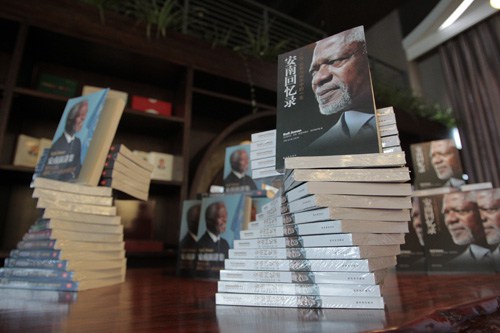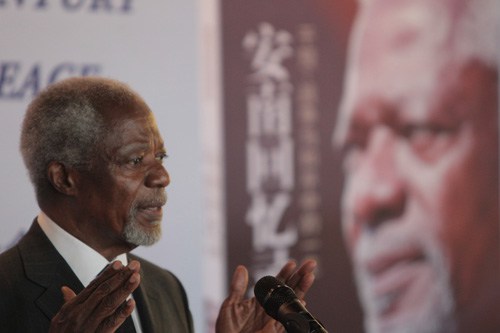 (WANG XIANG)
It was standing room only at 24 Coffee, the China International Publishing Group's residential caffeine stop, as former secretary general of the United Nations and Nobel laureate Kofi Annan launched his book Interventions: A Life in War and Peace, for the Chinese market on April 22.
Journalists and businessmen strained to capture pictures and videos of Annan's speech. What stood out most about Annan's speech was its focus, which was directed not at the diplomats filling the café but the China Foreign Affairs University students in attendance.
"For the young people—I want you to know that I did not know what I wanted to do when I was 20," said Annan who is currently the chair of the Kofi Annan Foundation, with a chuckle that was returned by the audience, revealing that he only planned a two- or three-year stint at the UN. Becoming secretary general wasn't his original goal.
Besides giving a small overview of his book, Annan also encouraged those in attendance to go out and shape the world that they wanted.
"Change is a process, not an event," Annan said.
With statements like that, it's no surprise that even though Annan's tenure in the UN is over, he shows no signs of stopping.