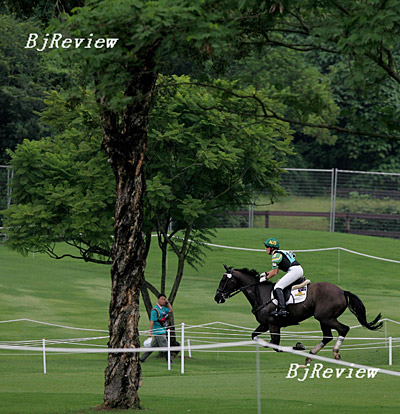 Chief Executive of the Hong Kong Special Administrative Region Donald Tsang extended his invitation Tuesday to New Zealand people to "saddle up" for a visit to Hong Kong for the 2008 Olympic and Paralympic Equestrian Events, according to news released Tuesday.
During a "Hong Kong Riding High" celebration in Auckland organized by the Hong Kong Tourism Board, Tsang invited New Zealand people to "help Hong Kong celebrate the spirit of the Olympics" and "to saddle up for a visit to our city next year."
"The hosting of the Equestrian events in August 2008 is a matter of great pride for Hong Kong. It provides us with a once-in-a-lifetime opportunity to be part of the Beijing Olympiad, and to join the ranks of Olympic cities," he said.
He said Hong Kong was on track to stage a unique and unforgettable Olympic Equestrian competition as part of the Beijing Games next summer, and "competitors, officials and supporters can expect a warm Olympic welcome if they visit Hong Kong next year."
He said one of Hong Kong's goals for the 2008 events was to broaden the appeal of the events beyond the mainstream equestrian audience, encouraging people going to Beijing to consider stopping off in Hong Kong.
About 300 horses and riders are expected to take part in the Olympic and Paralympic competitions next summer. The Hong Kong Jockey Club has invested more than 800 million HK dollars (US$102.6 million) in building new facilities.
(Xinhua News Agency September 11, 2007)