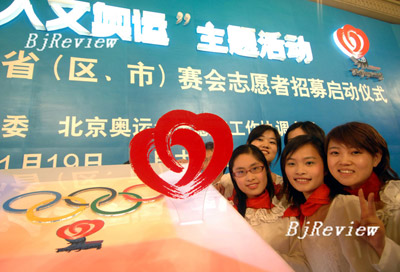 Up till September 23, the total applicants for the Games-time Olympic and Paralympic volunteer program and city volunteers have surpassed 670,000 and 500,000, respectively.
Launched on June 5, 2005, the volunteer program now consists of six working projects and the theme campaign of "smiling Beijing." The projects are: the "Towards Olympics" Voluntary Service Project; the BOCOG Pre-Games Volunteer Project; the Games-time Volunteer Project; the City Volunteer Project; the Social Volunteer Project; and the Olympic Volunteer Work Legacy Transformation Project.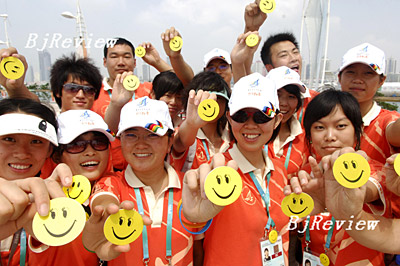 As the Olympics approaches, Olympic volunteering has become fashionable in the Olympic city, with more and more citizens -- the eldest above age 90 and the youngest being teenagers -- are volunteering for the course of the Olympic preparations.
Over 10,000 Games-time volunteer applicants and 30,000 city volunteer applicants served the Good Luck Beijing sport events over the last two months.
(BOCOG September 25, 2007)