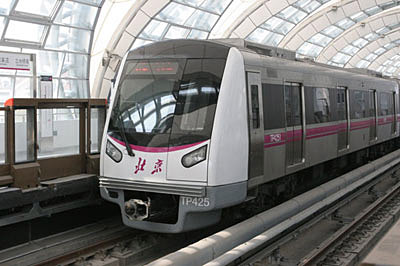 Testing for Line 5 of Beijing Subway is near completion and the new north-south underground line is slated to open to the public in the coming days.
Five years in the making
The construction of Line 5 officially began on December 28, 2002 and took nearly five years to complete. The 27.6-km line runs connects the north to the south and contains 23 stops from Tiantongyuan North station in the north to Songjiazhuang station in the south.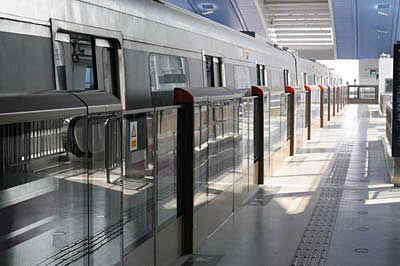 Access to the latest information
Line 5 is Beijing's first subway line equipped with an integrated information system. The modern subway cars will offer passengers an array of conveniences and comfort.
LCD screens at the platforms and inside subway cars will provide passengers with up-to-the-minute weather information, train schedules, etc.
Convenience and safety
To meet the various needs of passengers, most stations on Line 5 are equipped with escalators.
Line 5 features a total of 35 designated elevators and 28 wheelchair lifts to accommodate passengers with a disability.
Each of the four subway interchange stations at Chongwenmen station, Dongdan station, Yonghegong station, and Lishuiqiao station is equipped with a moving walkway.
Line 5 will be the first Beijing Subway line to employ platform screen doors to reduce the risk of accidents. Underground stations will feature full-height platform screen doors, and elevated stations will feature half-height platform screen doors.
In addition, commuters will be able to park their bicycles at one of the 40 public squares at station entrances and ride the Line 5 subway.
(BOCOG September 27, 2007)