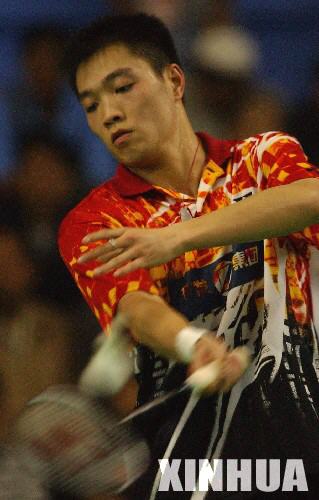 Origin
Before Badminton House, there was poona. Before poona, there was "jeu de volant". Before that, battledore and shuttlecock, and, before that, Ti Jian Zi. It's not easy tracking the ancestry of the sport now known as badminton.
As far back as the 5th century BC, the Chinese were playing Ti Jian Zi, or shuttle-kicking, a game played with the feet. The shuttlecock was there, but it remains unclear whether it led to the game of battledore and shuttlecock that arose about five centuries later in China, Japan, India and Greece. The battledores were the early versions of today's racquets. By the 1600s, battledore and shuttlecock had developed into a popular children's game. It soon became a favourite pastime of nobles and the leisured classes of many European countries, becoming known as "jeu de volant" on the continent.
In India, a game closer to modern badminton, poona, had evolved by the mid-19th century. While British army officers stationed there were learning the game, the Duke of Beaufort was introducing it to royal society at his country estate, Badminton House in Gloucestershire, England. Within four years, the Bath Badminton Club had formed, and a new version of the game played there laid the basis for today's rules.
(BOCOG)
Preview for Team China
The Chinese badminton team list was compiled on July 24, with 10 of the 19 athletes having taken part in previous Olympic Games. Its head coach Li Yongbo said that the team will take at least three gold medals, as they did in Athens.
The selection of the athletes was hard work with a high level of options. Athens Olympic Games' gold medal holder Zhang Ning recovered from injuries and has kept a high winning rate in the team, so she is among the list of women's singles competitors, along with Xie Xingfang. Lu Lan took the place of world champion Zhu Lin, to become one of the members in the list of women's singles .
The rest of the athletes for the Games are as people expected. Men's singles players are Lin Dan, Bao Chunlai, and Chen Jin; Men's doubles pairs include Cai Yun/Fu Haifeng, and Xie Zhongbo/Guo Zhendong; Women's doubles, Wei Yili/Zhang Yawen, Yang Wei/Zhang Jiewen, and Dujing/Yu Yang; and mixed doubles, Gao Ling/Zheng Bo, and Yu Yang/He Hanbin.
(Source: Xinhua)