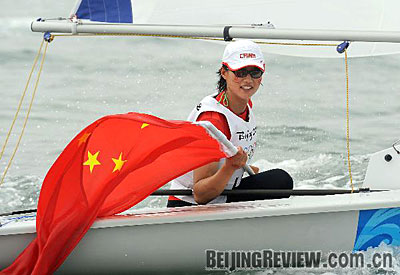 Xu Lijia during the competition
Xu Lijia of China won a bronze medal in the laser radial medal race at the Beijing Olympic Games sailing event in Olympic co-host city Qingdao, east China's Shandong Province, on August 19.
Anna Tunnicliffe of the United States won the gold. The silver went to Gintare Volungeviciute of Lithuania.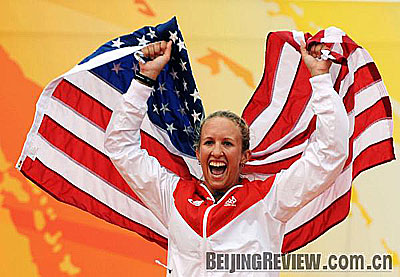 Gold medallist Anna Tunnicliffe of the United States
Profile of Xu Lijia
Birthday: Aug. 30, 1987
Place of Birth: Shanghai
Height: 176 cm
Weight: 65 kg
Personal Best Result: Champion of the Laser Radial World Championships 2006 Marina del Rey, CA, U.S.
Result at the Beijing Olympic Games: Bronze medal in laser radial
(Xinhua News Agency August 19, 2008)