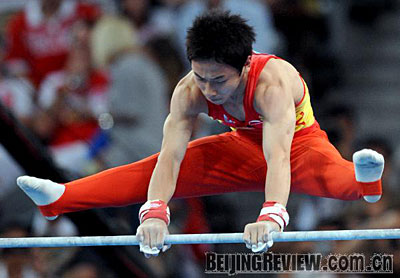 Zou Kai during the competition
Zou Kai of China won the horizontal gold medal at the Beijing Olympic Games on Tuesday.
Zou Kai scored 16.200 points for the gold, the ninth for the Chinese gymnastics team at the ongoing Games.
The silver medal was taken by Jonathan Horton of the United States at 16.175, followed by Fabian Hambuechen of Germany in the third place at 15.875.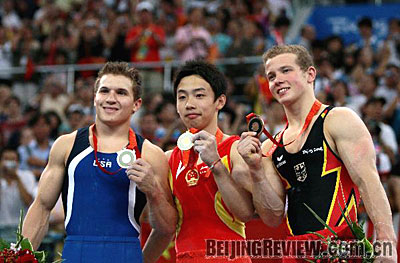 (L-R) Silver medallist Jonathan Horton of the United States, gold medallist Zou Kai of China, and bronze medallist Fabian Hambuechen of Germany at the award ceremony
(Xinhua News Agency August 19, 2008)