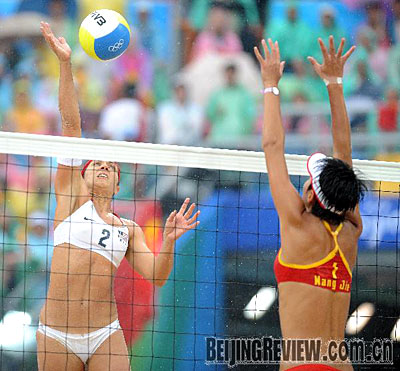 Misty May-Treanor (L) of the U.S. spikes during the gold medal match
Misty May-Treanor/Kerri Walsh of the United States won the gold in women's beach volleyball at the Beijing Olympic Games on Thursday.
The American duo defended their Olympic title by beating Tian Jia and Wang Jie of China 2-0.
In an earlier match, China's Zhang Xi and Xue Chen captured the bronze medal, defeating Brazilian pair Talita Antunes/Renata Ribeiro in straight sets.
(Xinhua News Agency August 21, 2008)