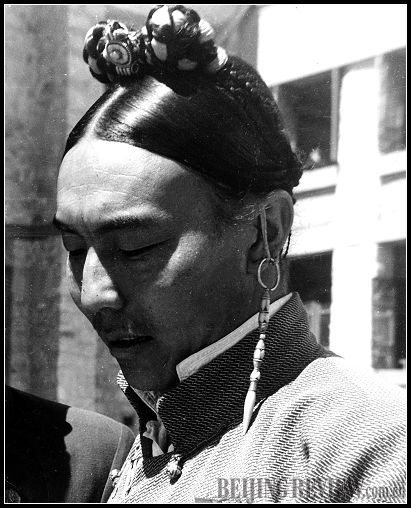 Kashod Toinzhubp, a former fourth-ranked official in the Gashag government, was appointed deputy editor-in-general of the Tibet Daily when it started publication in 1956. Toinzhubp was often called "Kashod Soi", meaning the young master of the Kashod house. Having once studied in India as a child, he could speak English fluently (and serving as the English secretary of the Dalai Lama), He also had a good grounding in basic Tibetan, but was not able to speak Chinese.
According to the tradition of matchmaking, he married the third daughter of the Charong family, Soinam Chomar.
In 1956, he served as deputy director member of the Tibet patriotic youth sodality and went to Budapest as a member of the China Youth Delegation to participate in a world youth gala there.
Disregarding the threats from the rebels, he, together with his wife and children, moved out of their original mansion in March 1959 into residential yard for employees of Tibet Daily. Amid the sound of shooting, he and other employees of Tibet Daily continued to edit the Tibet Daily in Tibetan language. He died of illness in 1969.