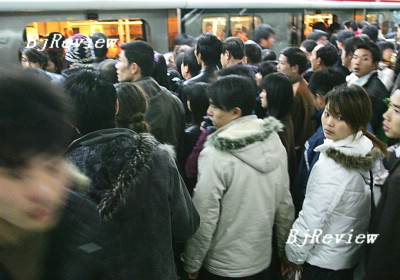 "First impressions count." I'd like to know who came up with this idea and why we have let it become such a trusty cliché. It seems to me that only superficial, intellectually lazy people make judgments based on first impressions. Maybe you disagree, and who am I to dismiss your opinion? After all, we've only just met.
Perhaps it's only fair that I admit to being a hopeless 'first impressions' judge of people, places, ideas or just about anything else you care to name. So many of my first impressions have turned out to be way off the mark.
If your ability to make accurate instant assessments is as poor as mine and you're planning a trip to Beijing, or anywhere outside your comfort zone for that matter, my advice is don't be tempted to judge at all. Take things as they come and save the analysis for the experts.
In Beijing this may not be as easy as you might expect. You may be surprised to learn that the majority of Beijingers I've met so far seem to have a curious lack of pride in their city and their country in general. I should point out that these people are well-educated and often well-traveled with many of them having spent considerable time abroad. Obviously they represent only a small fraction of the Chinese population and their views don't necessarily reflect those of other socio-economic groups.
It's a worldwide ritual for locals to ask new arrivals what they think about wherever they happen to be. But out of all the places I've lived in and traveled around--and there have been many, too many my bank statements suggest--I've never encountered so much self-criticism as here in Beijing: "What do you think about Beijing's pollution?" "Don't you think the traffic here is terrible?" "Isn't the weather bad?" "Beijing is so crowded, does this make you feel uncomfortable?" Very rarely has anyone asked me what I think of Beijing without a look of apology and apprehension.
I find this self-deprecation quite strange. Especially coming from New Zealand where the national Zeitgeist has morphed in the last decade or so from modest and self-effacing to fairly bursting with pride and self-satisfaction.
Not so in China. If the only positive voices you've heard from China have been those of President Hu Jintao and his ministers you may be surprised to learn that beating themselves up seems to be a national sport in China. Although there is a sense of pride about what has been achieved in economic terms so far, in my admittedly brief experience, I have somehow observed that the well-educated Chinese are not satisfied, or they have no sense of contentment. Perhaps the fact that most of them have lived abroad helps to explain their attitudes. One can notice the desire for more in their faces.