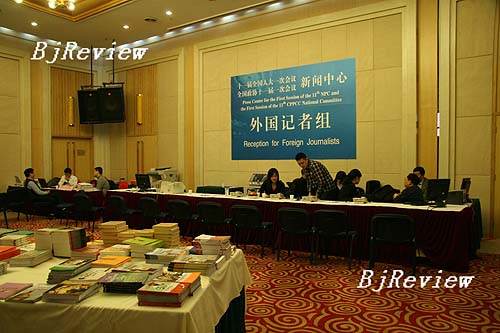 Staff at the Press Center for first sessions of the 11th National People's Congress (NPC) and the 11th National Committee of the Chinese People's Political Consultative Conference (CPPCC) prepare to register journalists. More than 2,800 reporters, both domestic and foreign, applied to cover the events before the acceptance of applications closed on March 5, showing the increasing demand for news about China's political future.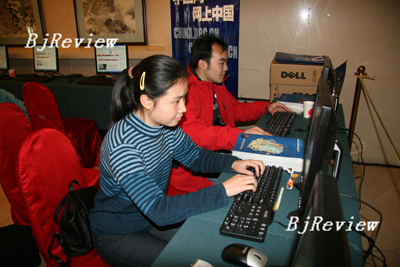 The NPC, China's top legislature, and the CPPCC National Committee, the top advisory body, opened their annual full sessions on March 5 and March 3, respectively.
Election of new state leaders, whose tenure is between 2008 and 2013, is atop the agenda of lawmakers at the NPC.
Below: Chinese reporters file stories during the congress.