TO THE POINT: China's stock market rebounded slightly after the securities watchdog made public its stance of discouraging huge refinancing plans of listed companies. China Eastern Airlines turned down China National Aviation Corp.'s proposal to buy its Hong Kong-listed shares at HK$5, showing it was still keen on bringing in a foreign strategic investor with more experience in the international aviation market. There was bad news for homegrown automakers like Geely and Chery, as upgraded Russian car standards could keep them from establishing factories in the country. Last, the Chinese Government vowed to allocate more money for training farmers. 
Airlines Alliance Proposal Rejected
In spite of a generous offer, China National Aviation Corp.'s (CNAC) proposal was rejected by China Eastern Airlines Corp. Ltd. (China Eastern) on February 26.
"Our board of directors has decided not to give further consideration to CNAC's proposal after prudent discussions and consultation from our legal and finance consultants," China Eastern said in a statement to the Shanghai Stock Exchange.
On January 8, CNAC's proposal to buy China Eastern's shares at HK$5 successfully deterred China Eastern's plan to sell 1.88 billion shares, or a 24-percent stake, at HK$3.8 in the Hong Kong securities market, to Singapore Airline s and Lentor Investments, a unit of Singapore government investment arm Temasek Holdings. Majority shareholders believed Singapore's proposal undervalued China Eastern's true value.
China Eastern complained in its statement that during the whole process of raising the proposal, CNAC never showed sincerity or careful planning regarding the cooperation. Experts contended that China Eastern was still in favor of bringing in Singaporean investors.
"The company will stick to the plan of introducing a strategic investor to make its main air transport business more competitive," the statement noted. Analysts interpreted this to mean that China Eastern was still looking for an alliance with a foreign airline instead of a domestic one.
Stop Large Refinancing!
Chinese investors recently became infuriated by news of listed companies' huge refinancing plans and pulled down the market index to show their anger.
At the end of February, faced with intensive appeals from investors, the securities watchdog China Securities Regulatory Commission (CSRC), finally made its position known. It warned listed companies to halt excessively large issues of new shares that would undermine the stock market.
Ping An Insurance (Group) Co. of China Ltd. (Ping An of China) announced in January that it planed to raise up to 150 billion yuan ($21 billion), equivalent to creating a new Ping An of China in the A-share market. Investors became enraged and got their revenge by selling out its shares. Ping An of China's share price dropped from the peak 149 yuan ($21) to the recent 70 yuan ($10), or more than half off. Shanghai Pudong Development Bank, following Ping An of China's lead, announced a 40-billion-yuan ($5.6 billion) refinancing. Investors were again outraged and dragged down the bank's share price from 61.97 yuan ($8.67) to around 40 yuan ($5.60)
So far this year, some 43 firms have released refinancing plans, aiming to raise 260 billion yuan ($36 billion).
Angry investors were caught in a Catch-22 however. On one hand they wanted their stock price to rise, but they also hated the managers' insatiable demand for more money from the market.
"Refinancing by listed companies is one of the capital market's functions, but companies should take the timing, scale and market sentiment into account when planning new share issues," the watchdog said in a statement on its website. "Companies should on no account maliciously seize money from the market."
After the CSRC statement, Ping An of China responded that it "would reconsider its plans," while Shanghai Pudong Development Bank reduced the number of refinancing shares to 800 million (about 30 billion yuan or $4.2 billion).
The benchmark Shanghai Composite Index has plunged 24 percent since mid-January because of concern about the market's ability to absorb large supplies of new shares.
Investors' confidence rose slightly after the CSRC's announcement, but they were still reeling from the losses from recent market plunges.
Russia Says Nyet to Unqualified Car Makers
Russia is upgrading its auto certification standards, and only those that meet the requirements can set up factories in local areas with favorable policies, according to Shanghai Securities News. Geely Automobile and Chery Automobile, the two homegrown Chinese vehicle manufacturers, now have little chance to further continue production in Russia because their certifications have been terminated on account of the new standards.
Only Great Wall Motors has the possibility to set up a factory in Russia, according to Shanghai Securities News.
Alexey Evsikov, Senior Counselor from the Russian Embassy in China, said, "In the summer of this year, Russia will adjust its current auto certification system. Once the rules are changed, vehicles produced by the non 1958 Geneva Accord countries will not be able to meet the new standard." He added that eight China-related auto makers applied for setting up assembly lines in Russia, but six of them failed to meet the Europe III standard and two projects had reached termination.
The failure of those automakers has taught them a lesson to speed up innovation and upgrade their products. Chinese automakers, though they can produce huge numbers of cars, are lagging far behind major developed countries in product quality.
Raw Coal Growth
State Administration of Coal Mine Safety said that China produced a total of 177.63 million tons of raw coal in January, growing 5.52 million tons, or 3.2 percent over the same month of last year.
Of the total, major state-owned coal mines accounted for 100.29 million tons, or 56.5 percent, up 4.91 million tons; coal mines under the administration of local governments made up 24.72 million tons, up 433,000 tons; and township mines, 52.61 million tons, up 176,000 tons.
Major harbors nationwide transported a record 42.77 million tons of coal, up 8.4 percent year on year. The growth was largely due to the increased shipment of power coal to areas hit hard by snowstorms from mid-January to mid-February.
In January, China exported 4.56 million tons of coal, down 1.4 percent from the same month of last year. The government's reduction of tax rebates cut the exports of coal.
Training Farmers
The Chinese Government has been striving to make a better life for farmers. The Ministry of Finance and the Ministry of Agriculture announced they would allocate 1.6 billion yuan ($224 million) for two training programs targeted at farmers.
One is designed to improve farmers' skills in handling disasters and their production skills before spring planting. The other is to provide professional training for farmers who want to become migrant workers in cities.
From January to February, provinces in south China suffered severe weather that destroyed huge amounts of crops. To date, drought and snow have affected about 23 million hectares of arable farmland, more than one sixth of the total, according to the official figure. Natural disasters have reduced farmers' incomes, adding pressure to their already squeezed budgets.
About 33,000 villages, accounting for about one third of the country's total, will each receive 15,000 yuan ($2,098) in training subsidies, the Ministry of Agriculture said. Those villages are major produce bases, disaster-hit areas or poor and remote places. The program for migrant workers plans to train 3.5 million farmers this year with a subsidy of 314 yuan ($44) each.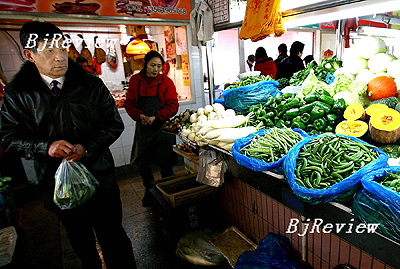 NUMBERS OF THE WEEK
$200,000
China vowed on February 25 to provide $200,000 in aid to the WTO's Aid for Trade event to help other developing countries in a bid to improve their ability to participate in international trade. This is the first time China has donated to the WTO.
127.6 billion yuan
Interbank bond issuance hit 127.6 billion yuan ($17.9 billion) in January, up nearly 90 percent year on year, according to a report published by the People's Bank of China. Financial bonds issued by policy banks reached 96.9 billion yuan ($13.55 billion), and was the primary reason for the surge, said the report.