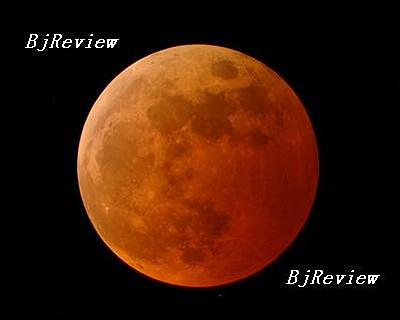 China's pioneering lunar probe Chang'e-1 made it through its first lunar eclipse on February 21 and has regained full operations.
The moon probe was temporarily hidden from solar rays and lost contact with the Earth for two-and-half hours during a blackout that started at 10 a.m. that day, according to Ye Peijian, Chief Designer of Chang'e-1.
The satellite had to switch off some of its equipment and rely on onboard batteries during this challenging time, when it was blocked from solar energy, Ye said.
Gu Shen, Deputy Commander in Chief of the lunar probe's measurement and control system, said scientists adjusted the orbit of the satellite and shortened the time the probe was out of direct sunlight by about 80 minutes.
By 10 p.m. on February 20, one day before the moon eclipse, the satellite had completed 1,204 orbits of the moon. Prior to the eclipse, the longest time Chang'e-1 had been without contact with the Earth was 49 minutes.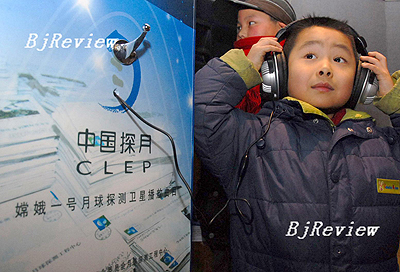 The European Space Agency helped monitor the satellite.
"Chang'e-1 passed the test," Ye said, adding that when blocked from solar rays, the probe consumed only 40 percent of its battery power rather than the predicted 60 percent under a temperature of minus 100 degrees Celsius.
According to Ye, Chang'e-1 will perform a second orbital adjustment during another eclipse in August.
The latest data from the Beijing Aerospace Control Center (BACC) show that Chang'e-1 had an error rate as small as 3/10,000 in its orbital accuracy, a result of more than 120 orbital calculations that have been done since the satellite entered its orbit.
Tang said that statistics indicated a breakthrough in China's aerospace control skills in deep space exploration, which used to be an unexplored area of the country's scientific research.
Chang'e-1 is flying at high speed and is experiencing delays in its communications with the ground, both of which make it much more difficult to measure and control its orbit, said BACC scientist Liu Congjun.