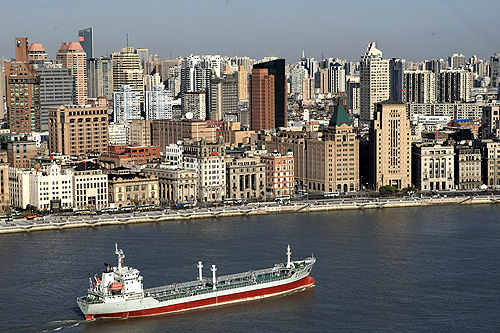 Shanghai is located on the western coast of the Pacific Ocean and at the central point of China's eastern coast, where the Yangtze River empties into the sea.
The city covers an area of 6,000 square km, and has a population of almost 20 million. With a humid subtropical monsoon climate, Shanghai has four distinct seasons.
Shanghai is China's largest city, and a financial and shipping hub. It's also one of the country's major bases of shipbuilding and other manufacturing industries.
The 2010 World Expo in Shanghai runs from May 1 to October 31.