MAIDEN TOURIST VOYAGE: The first group of Chinese tourists to visit Dubai pose for a photo at Beijing Capital International Airport before their departure on September 15, 2009 (XINHUA)
He said there are currently 700-plus Chinese companies engaged in the construction and development of mining, architecture, scientific research and technology service, business service, wholesale and retailing, and agricultural fields with members of the League of Arab States (LAS). China and the LAS established relations in 1956.
Ningxia's future role
Jin Guozhong, Board Chairman of Zhongdi Trade FZCO, a Dubai-based Chinese international trade company, said in an interview with Beijing Review that the forum offered him the opportunity to get in direct contact with prospective business partners.
At the forum, Chairman Wang of Ningxia said China will adopt several measures to stimulate trade between China and the Arab states.
Yinchuan, as the permanent host of the forum, will build up a more convenient economic and trade platform by connecting China and Arab states and Muslim regions to facilitate bilateral cooperation and dialogues. Ningxia will build up two sets of mechanisms: a state-level halal certification institution in line with international practice; and the creation of industrial standards regarding halal food and Muslim products to ensure product safety.
And as the biggest settlement for Chinese Muslims, Ningxia will become a center for training people dedicated to promoting cooperation between China and the Arab states and Muslim regions.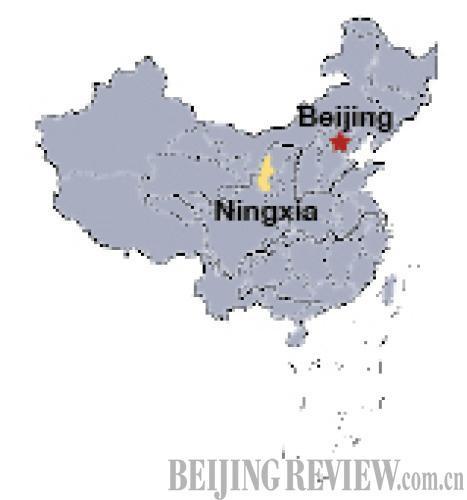 Ningxia will build up an international halal and Muslin product exhibition center covering a million square meters to attract Arab investment in the autonomous region. And in the meantime, Ningxia will open international flights connecting Yinchuan and Dubai, making Ningxia a hub for transporting halal food and Muslim products to states in the Middle East. High quality expressways and railways will also be built to cater to the needs of increasing passenger and cargo flows.
Eventually, Ningxia will become a state-level tariff-free zone and free trade zone for trade between China and the Arab states. Arab states and Muslim regions are encouraged to set up chambers of commerce, consulates and foreign affairs institutes in Ningxia to facilitate exchanges of capital, technology, products, information and personnel.
Chairman Wang said Ningxia is working to provide the best trade environment for both domestic and foreign companies and to ensure that they are able to make the most money with the least investment.