In the past year, extreme weather events have erupted across the globe, and 2010 looks to be one of the hottest years in recorded history. That has placed an onus on the Cancun conference to prompt countries into action on climate change. Of course, Cancun will not be the last chance for the world to transform words into deeds, but it is definitely a crucial one.
Ambassador Abdullah Al-Saidi, Yemen's Permanent Representative to the UN and Chairman of the Group of 77 (G77); Sergio Serra, Ambassador for Climate Change of Brazil; Alf Wills, lead climate negotiator of South Africa; and Jake Schmidt, International Climate Policy Director of the New York-based advocacy group Natural Resources Defense Council, sat down with Beijing Review reporter Hu Yue to share their opinions on the sidelines of the Cancun conference. Edited excerpts follow:
Beijing Review: What is your opinion on the current state of global climate negotiations?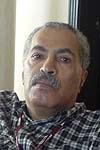 Abdullah Al-Saidi
Abdullah Al-Saidi: At such a critical stage of negotiation, we need to have an outcome under both negotiating tracks [tasked respectively to negotiate for long-term cooperative action against climate change and to discuss further commitments for the 37 industrialized countries that have ratified the Kyoto Protocol after its first commitment period expires in 2012] because absence of an outcome will damage the multilateral negotiating process. The outcome should encompass a set of decisions on capacity building in developing countries and increasing the funding to adaptation, as well as technology transfer.
A crucial issue we are discussing now in Cancun is climate financing provided by developed countries. There are suspicions that some of the already-committed funds may have been transferred from other aid budgets and just pasted with a climate label. Efforts are underway to build a financial architecture to ensure that the funding commitments are new and to effectively monitor how the capital is spent.
We developing countries will do our part to help come up with a balanced package, but it is my view that without a concession by developed countries on the second commitment period of the Kyoto Protocol, the negotiating process would not succeed. The constructiveness of the G77 and China must be reciprocated by developed countries in extending the Kyoto Protocol.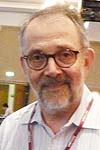 Sergio Serra

Sergio Serra: At the Cancun conference, some countries have been quite vocal in opposing the continuation of the Kyoto Protocol. Still, most parties, including Brazil, still want a legally binding agreement on the protocol's second commitment period. It may be difficult to reach that target before 2012, so we have to weigh some other legal and technical ways to avoid the gap.
As a fast-growing developing country, Brazil has been at the forefront of the global fight for a greener world. We have vowed to cut emissions by 36-39 percent by 2020 from 2005 levels. Most importantly, our mitigation actions are not conditional upon foreign support or others showing similar ambitions. The biggest cause of Brazil's emissions is not energy consumption, but deforestation. That is why we are firmly committed to lowering deforestation in the Amazon Rainforest by 80 percent by 2020.
 Alf Wills

Alf Wills: There are two major problems we are trying to address at this moment. One relates to the balance between the two negotiating tracks. At the heart of this issue is the challenge of how to reach the emission reduction targets of developed countries. The second challenge is to finalize the language of a negotiating text under the UN Framework Convention on Climate Change, and lay a solid foundation for climate talks.
The Bali Road Map requires continuation of the Kyoto Protocol, an agreement under the convention, and relative actions from developing countries, as well as a focus on adaptation and mitigation supported by financing.
You have to admit that developed countries have the right to withdraw from the Kyoto Protocol, but they should not use the inaction of the United States as an excuse for not fulfilling their legal obligations under the protocol.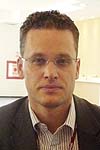 Jake Schmidt 
Jake Schmidt: A lesson learned from the Copenhagen summit is that you cannot build a tall building overnight. Cancun is a place where negotiators set the foundations brick by brick. What concerns me most at this stage is how to resolve the fate of the Kyoto Protocol. Uncertainties hanging over its second commitment period have cast a shadow over what we could accomplish throughout every other issue on the table. To break the stalemate, the parties need to avoid empty words and overcome their differences.
The good news is an agreement to create a global fund for mitigation and adaptation is now within reach. So we can put in place a process to build it over the next year and start investing the money by the 2011 conference in South Africa.
What role has China played in the negotiations? What do you think of the country's efforts to shrink emissions?
Abdullah Al-Saidi: China is playing a constructive and positive role in the fight against global warming. A focus of China's climate policies was to reduce its dependence on coal and rely more on clean energies like wind and solar power.
I have always appreciated the Chinese way of conducting themselves in the negotiating process. It reflects Eastern-style wisdom—very cool and calculating, yet positive. They can always make good on their pledges and help contribute to global emission reduction.