ENERGY TOUR: Chinese Vice Premier Li Keqiang, accompanied by the UK's Secretary of State for Scotland Michael Moore (second left), visits energy company Pelamis Wave Power Ltd. in Edinburgh on January 9 (DING LIN)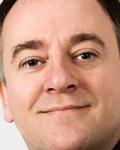 Chinese Vice Premier Li Keqiang's first formal visit to Europe was accompanied by a series of announcements about economic cooperation and a huge delegation of almost 200 business people. For both sides, it was a chance to learn more about the other, as they emerge from the economic downturn. But China grew an estimated 10 percent in 2010, while the euro zone managed only a modest growth of 0.4 percent in the first three quarters of 2010—a huge improvement, however, on the negative 4 percent growth of 2009. There is increasing economic inequality between the two—an inequality that certainly lies heavy on the minds of EU leaders.
In this context, Li's comments, in each country he visited, about the support China was offering in both trade and investment have been widely welcomed. In Spain, he said that China would continue to purchase Spanish euro bonds, as part of its strategy to diversify its foreign currency and treasury bill holdings beyond the United States and to support the stability of the euro. In Germany, he expressed support for manufacturing cooperation between the two countries and a hope for an increase in Chinese investment. In the UK, he witnessed the signing of several major deals and oversaw the agreement to send two pandas to Scotland's Edinburgh Zoo. He came at an interesting time, one in which the EU's adjustment to a post-financial crisis world has had a very unequal impact on the union's different economies.
Different dilemmas
The individual economies of Spain, Germany and the UK represent well the different dilemmas that European countries find themselves in at this specific moment. Spain has been blighted by unemployment, with as much as one fifth of the population out of work. It has been mentioned, in the same breath as Greece and Ireland, as a country where government deficit is creeping high enough to possibly necessitate a call for external intervention. In 2010, it managed only very low growth rates, barely achieving one 10th of a percentage point by the end of the year.
To this point, Germany has had the most success, in both the euro zone and the EU, recovering from the recession. In the second quarter of 2010, it managed a 2.3-percent growth rate, thanks to a very strong manufacturing performance. Germany remains the world's second largest exporter, after being knocked from its position as the world's biggest exporter by China in early 2010. Most of its exports now go to other partners in the euro zone—the largest one being neighboring France—with the fastest growth seen in emerging markets. Germany's carmakers and machine manufacturers have seen a surge in orders, and the country was able to achieve a modest growth rate of just under 2 percent last year. The unemployment rate, however, remains at over 9 percent. Germany has also been the most resistant of all the euro zone members when it comes to bailouts for ailing economies, often agreeing to them only after all other options have been thoroughly exhausted.
In the UK, matters are slightly more complicated. While it has managed to keep unemployment down to under 7 percent, and it has seen some growth in the last year—just over 1 percent—its reliance on financial services for almost one fifth of its GDP meant that the financial crisis, when it came, dealt a serious blow. The new coalition government, formed by right-wing Conservative and centrist Liberal Democrat politicians last May, introduced some of the toughest public spending cuts seen in the UK in more than half a century. Many of the cuts will take effect in 2011 and could reduce public spending by as much as 20 percent. This is due to the fact that the UK has one of the EU's highest government deficits, with government spending standing 12 percent higher than its receipts.
Each of these countries watched with envy as French President Nicholas Sarkozy was able to sign deals worth nearly $20 billion when Chinese President Hu Jintao visited France in November 2010. British Prime Minster David Cameron's first official visit to China, later that same month, yielded just one major deal, a $750-million Rolls Royce contract. A number of smaller deals lifted the final figure for that visit to $1 billion. German Chancellor Angela Merkel's visit to China in mid-2010 was dominated by the demands from some major German companies that they be given greater market access, so they could more successfully export to China.
Trade potential
These different European economies all have one thing in common: They see a great deal of future growth potential in China. In particular, they are hoping China can be a country where they can direct even more exports. The EU, as a whole, still suffers a huge trade deficit with China (almost $250 billion in 2009) and has been lobbying about it for a long time. It wants to see greater freedom for foreign-led consortiums to bid for government contracts and it also claims that, although China has been a member of the WTO for almost a decade, there remain a number of barriers to the entrance of foreign companies.