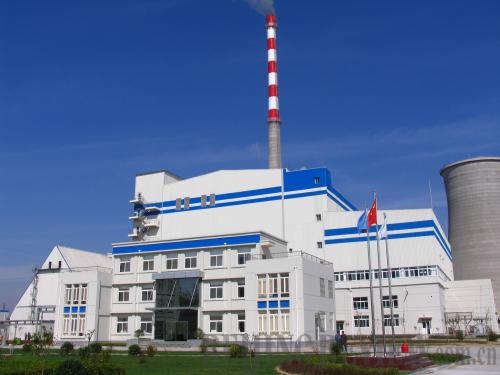 CLEAN ENERGY: NBE's first biomass power plant project (pictured) was connected to the state grid in December 2006 in Shanxian County of Shandong Province (COURTESY OF NBE)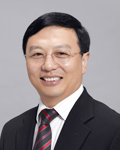 Kai Johan Jiang (COURTESY OF NBE)
In April 2011, the world's largest biomass power company, China National Bio Energy Co. Ltd. (NBE), began building a biomass power plant in Shangcai County of central China's Henan Province. The new plant, due to reach completion next July, will generate 210 million kwh of electricity annually. It will also fill local farmers' pockets with a little extra cash—80 million yuan ($12.3 million) to be exact, said NBE Chairman Kai Johan Jiang.
"Out of every 100 yuan ($15.4) NBE uses on production, 60 yuan ($9.26) will go to buying straw from farmers. The ash from the power plant can then be used as fertilizer," Jiang said.
Since its first biomass power plant was launched in 2006 in Shanxian County of Shandong Province, NBE has built 26 additional facilities. Ten are currently under construction.
To date, NBE has paid farmers more than 3.2 billion yuan ($492.3 million) to procure straw. The company has also created more than 50,000 jobs in rural areas, said Jiang.
"Farmers are in the very fabric of our company," said Jiang.
Diverse resources
With the introduction of natural gas in recent years, straw has fallen from a high-priority crop to one that farmers have little time to spare producing. Many farmers have resorted to burning the straw in the fields where it grows instead of harvesting it, which inevitably leads to environmental concerns from the ensuing smoke and fires. The caloric value of the amount of straw burned each year is equivalent to 350 million tons of standard coal and the annual power generation of eight Three Gorges Power Station, the world's largest of its kind, said Shi Yuanchun, an academician with the Chinese Academy of Engineering and Chinese Academy of Sciences.
The former senior executive for Volvo Truck Corp. in Sweden, Jiang vows to turn the leftover straw into money for farmers.
"Biomass energy has the most potential among energy sources. There is an extensive supply of this fuel, including leftover straw, cotton stalks, shrubs, bark and peanut shells. In addition, biomass energy is much more stable and easier to control than wind and solar energy," Jiang said.
He said, 1 mu (666.67 square meters) of land produces around 300 kg of straw, and the current purchase price is roughly 260 yuan ($40.1) a ton. The biomass power business directly increases the income of farmers by 80 yuan ($12.30) per mu. A typical 30-mw power plant consumes between 25 million and 30 million tons of biomass and its total procurement costs are around 70 million yuan ($10.8 million).
After the NBE's biomass power plant was established in Kenli County of Shandong Province in 2007, a new occupation was created: brokers who pay farmers and collect cotton stalks to sell to the power plant. Local broker Wang Wenli hired several workers and earned 80,000 yuan ($12,346) in 2008.
The plants employ around 130 people, and each plant needs 10 straw logistics bases, which in turn require 50 people and a large number of brokers.
Biomass energy will promote urbanization in rural areas and create jobs, said Shi.
"Biomass energy can raise farmers' incomes, encourage land reclamation and increase farmers' enthusiasm for growing grain," Jiang said.
Business on the way
Biomass energy, the energy from plants and plant-derived materials, receives less attention than solar or other types of alternative energy in China.
While solar energy provider Suntech Power in Wuxi of Jiangsu Province and wind turbine manufacturer Goldwind Science & Technology based in the Xinjiang Uygur Autonomous Region are listed in Hong Kong and New York, NBE is still a little known company, despite the fact that it supplies 60 percent of the country's biomass electricity.