ISLANDS UNITE: Pacific Islands Forum Secretary General Tuiloma Neroni Slade addresses the opening ceremony of the 42nd Pacific Islands Forum Leaders Meeting in Auckland, New Zealand, on September 7 (JIANG YAPING)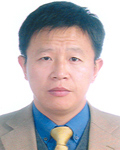 China pledges to be a constructive force in the Pacific region and help Pacific island countries achieve sustainable development, said Chinese Vice Foreign Minister Cui Tiankai while attending the Post-Forum Dialogue of the 23rd Pacific Islands Forum (PIF) Leaders Meeting in Auckland, New Zealand, in early September.
PIF countries have made remarkable progress in their economic and social development since the forum was established four decades ago. In 2005, PIF leaders adopted the Pacific Plan, which gave a boost to Pacific regional integration and cooperation.
China has always been devoted to building stable relationships with these countries. Chinese Premier Wen Jiabao visited Fiji and attended the First Ministerial Conference of the China-Pacific Island Countries Economic Development and Cooperation Forum in April 2006. Visits like this further consolidated these relationships.
China and the PIF have witnessed a strengthening of political mutual trust. Every year, China and Pacific island countries conduct exchange of visits among officials above the vice-ministerial level.
This exchange of visits hit a peak in 2010, when all developing island countries in the Pacific with diplomatic relations with China sent presidents, prime ministers and other senior officials to China.
These countries attach great importance to relations with China while adhering to the one-China policy. Although some countries, such as Vanuatu and Tonga, experienced changes of governments, their new governments remain committed to strengthened relations with China.
Economic and trade cooperation have also surged. According to official Chinese statistics, the trade volume between China and developing Pacific island countries amounted to $4.16 billion in 2010, up 55.8 percent over the previous year and 15 times that in 2000. Of this figure, China's exports to these nations hit $3.03 billion, up 42.2 percent; and its imports from them hit $1.13 billion, up 100 percent.
Also, China signed construction and labor service contracts worth $580 million with developing island countries in the Pacific in 2010. Its non-financial direct investment in these countries amounted to $110 million.
China's biggest investment project on the islands, the Ramu nickel project in Papua New Guinea by China Metallurgical Group Corp., is about to be completed. China's Sinopec Group has started building a liquefied natural gas terminal in Qingdao, east China's Shandong Province. The terminal is scheduled to begin operations in November 2013, for receiving liquefied natural gas from Papua New Guinea. In addition, China and Vanuatu have confirmed tariff-free treatment for some of Vanuatu's exports to China.
China has designated seven Pacific island countries as authorized destinations for outbound Chinese travelers. Many Pacific island countries have relaxed their tourist visa policies toward Chinese tourists. The influx of Chinese tourists will undoubtedly become a driving force for the economic growth of these countries.
China continues to offer assistance to the region. Every year, there are a number of economic and technical cooperation projects completed and new projects started.
China and Pacific island countries' economic and technical cooperation are based on equality and mutual benefit. Though China is a developing country, it has continued to provide assistance to the region within its ability.
China's assistance is also based on consultation. China respects the island countries' needs, never imposes its ideas on them or attaches any additional conditions. Recipient governments and people have welcomed Chinese assistance. This assistance serves as a typical example of South-South cooperation.