PUBLIC OUTCRY: A protester at a rally in Athens on September 22 against the Greek Government's new austerity measures (XINHUA)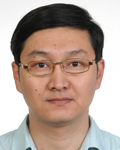 The debt crisis in Europe is spreading to larger South European economies, and now is entering a new and much more dangerous phase. It will further damage the fiscal stability of core euro-zone countries. In the meantime, the crisis has started to take a toll on Europe's banking industry. Possibilities of a systemic financial crisis, sovereign debt default and a euro-zone collapse are increasing. European integration currently faces the toughest challenge in the past five decades. And the solidarity of EU members has been put to the test.
Despite the EU's adoption of a second bailout for Greece worth 109 billion euros ($146.2 billion), the debt situation of the euro zone has been deteriorating since mid-July.
Italy and Spain are facing sharply rising borrowing costs. At one point, interest rates on their sovereign bonds climbed to the 7-percent alert level, fueling concerns about the spread of the debt crisis to the two countries.
Italy is the third biggest economy of the euro zone, and Spain is the fourth. Italy's public debt is triple the debt sum of Greece, Ireland and Portugal combined. Spain's debt has reached 650 billion euros ($872.5 billion). Italy and Spain will need to raise a combined 840 billion euros ($1.13 trillion) within 18 months through financing. The huge amount is far beyond the European Financial Stability Facility's (EFSF) rescue ability.
Default risks of sovereign debt have also started to affect the banking industry, and the euro-zone financial system faces systemic risks. Stress test results of European banks showed that the debt sum of the PIGS countries (Portugal, Italy, Greece and Spain) in the four biggest French banks had already reached 300 billion euros ($403.2 billion) by the end of 2010. The second Greek bailout plan contained clauses requiring private institutions to voluntarily share rescue costs. This directly increased the losses of many banks and financial institutions. Share prices of Italian and Spanish banks plummeted. Global credit rating agency Moody's downgraded the ratings of two French banking giants, Societe Generale and Credit Agricole.
Wrangling between Greece and international financial institutions over fiscal austerity made the bond market even more turbulent. There has also been speculation as to whether Greece would quit the euro zone. Greek Financial Minister Evangelos Venizelos warned on September 21 Greece might not be able to obtain its sixth rescue loan of 8 billion euros ($10.8 billion). He urged the Greek parliament to make a decision on further austerity measures, so as to reach the budget goals required by international creditors. Germany also declared there was possibility of an "orderly" bankruptcy for Greece in case of an emergency, but this declaration only made financial markets more restless.
The EU felt increasing urgency of coping with the sovereign debt crisis when it began to affect big economies of systemic importance. EU members and the European Central Bank (ECB) have adopted measures to prevent the crisis from spreading and restore market confidence.
The Italian, Spanish and French governments issued new fiscal austerity policies to bolster confidence in the financial market and curb soaring debt financing costs. The EU gave the EFSF a broader mandate and more flexibility in the second Greece bailout plan. For instance, it allowed the EFSF to buy government bonds in the secondary market, grant loans to countries suffering liquidity shortages in advance, and provide funds to banks. EU members promised to improve fiscal conditions, enhance competitiveness, address macroeconomic imbalances, and strengthen economic governance. They also vowed to pass laws on promoting economic growth and stability and improving macroeconomic supervision.