INVESTMENT OVER BAILOUT: Jiang Yiren, Vice Chairman of the China Federation of Industrial Economics addresses the Seventh Global China Business Meeting on November 8 in Valencia, Spain. China's official statistics show Chinese direct investment in the EU in 2010 was nearly $6 billion (CHEN HAITONG)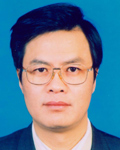 With a landslide victory in the Spanish general election on November 20, the People's Party ousted the ruling Socialist Workers' Party, which had governed Spain since 2004. As Spanish media predicted before the election, the Socialist Workers' Party was doomed because of the country's economic stagnation.
Before Spanish Prime Minister Jose Luis Rodriguez Zapatero left office, political fallout from the European debt crisis had already claimed four European prime ministers—George Papandreou of Greece, Silvio Berlusconi of Italy, Jose Socrates of Portugal and Brian Cowen of Ireland. All were forced to resign due to intractable economic problems.
Power shifts in these countries undoubtedly hurt market confidence, which made the crisis even more challenging. But new governments also provide new opportunities and possibilities for these countries to find solutions. For example, international media and the EU both believed that only if Berlusconi, who was not interested in reform, stepped down, could Italy carry out bold reforms to revive its economy. Papandreou was considered to be incapable of solving Greece's debt crisis. Worse still, almost all his anti-crisis measures were opposed by the Greek people.
The economic policy of the new Portuguese Government has not been proved effective yet. But the new Irish Government seems hopeful in leading Ireland out of its crisis. The EU predicted Ireland's economic growth in 2011 is expected to reach 1.1 percent. In 2010, its economy shrank 0.4 percent. The governments of Italy, Greece and Spain are too new for the international community to judge their future performance.
Given differences within the EU and the ripple effect of the debt crisis, crisis-ridden European countries expect China, a rising power on the global stage, to throw them a lifeline. But opinions on China's role vary.
Some consider China as the savior of the debt crisis. They insist that China, which is an economic giant with foreign exchange reserves of over $3 trillion, has the ability to help European nations get out of the debt crisis.
This theory mostly is based on exaggerated media reports throughout the world. For example, an article published in The Economist in April pointed out that foreign exchange reserves have made China a "triple trillionaire." The article cited statistics saying the world's projected oil output in 2011 is $3.41 trillion, all farms in the United States are valued at $1.87 trillion and the sovereign debt of PIGS countries—Portugal, Ireland, Greece and Spain—amounts to $1.51 trillion.
Although China's economic strength has greatly increased since it adopted the reform and opening-up policy more than three decades ago, it is still a developing country. Measuring with the international poverty line, China has more than 200 million poor people. Senior citizens in China do not enjoy lavish pensions like their European peers. Also, China's foreign exchange reserves are created by exporting goods produced by low-paid laborers at a high environmental cost. It is unrealistic for China to save European nations with its hard-earned money.
Some have pointed out since indebted nations in Europe have yet to carry out effective reforms, China should not say yes to whatever requests it is confronted with. European nations got themselves into trouble through wrong policies, so they must find their own way out.
At a time of economic globalization, nations have become more interdependent than ever. When some nations are in trouble, others should do what they reasonably can assist them instead of standing by.